Is your Internet unnaturally slow? Are you tired of using slow internet? Slow internet is a glaring issue for anyone in this age of complete digitization. If you have been wondering "Why is my internet so slow?", then you are not the only one.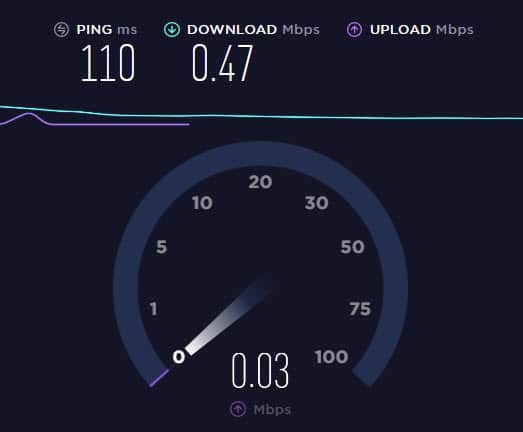 Internet speed can be slow due to various reasons. In this article, I have discussed how to check for the issue that is slowing your internet and how to solve it.
Why Is My Internet So Slow?
Your Internet can become slow due to many different reasons. It is important to check for the issue behind the slow internet to fix it. First, we will go through many circumstances to pin down the cause of the issue and then see how to fix it.
But first, you need to know how to check your internet speed. To check the internet speed, visit any of the following speed test websites:
The speed will be measured in Mbps or Megabit per second. Check if you are getting a good internet speed.
Why Is My Internet So Slow To Load This Website?
One of the common internet issues that users face is the inability to load a web page. This issue can be due to slow internet speed or a server issue of the website that isn't loading. To check the cause behind it, open multiple websites or web pages in multiple devices like phone and PC on the same internet connection.
From this experiment, it will become clear if the issue lies with only a particular website, or for every web page. If the issue is particular to a website, then it isn't your slow internet, but the website has server issues.
The same thing can happen for loading videos online. If only a particular video isn't loading online, while you can watch other videos on the same quality without issues, then the issue lies with the video's server and not your internet.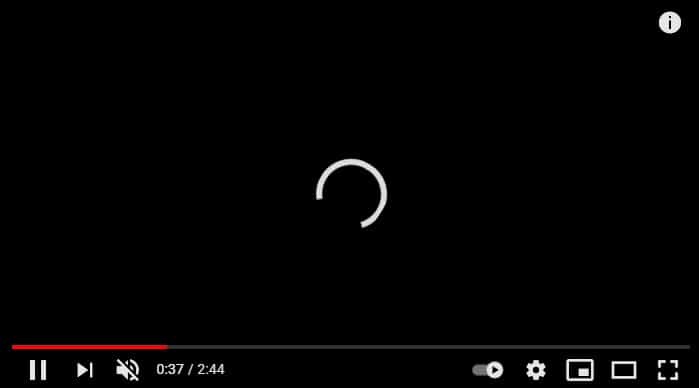 Why Are My Mbps So Slow?
This is a common question asked in forums by many users. Generally, this question means that the download speed is slow. However, some users confuse Mbps and MBps. So, when they see that their download speed is, say 25 Mbps, but they are only getting 3 MBps while downloading something.
This confusion arises from a misunderstanding that Mbps and MBps are the same. They are not. In short, Mbps means Megabits per second while MBps means MegaByte per second. 1 Byte = 8 Bits, so to convert Mbps to MBps, you need to divide it by 8. This is the difference, and if you are wondering "Why are my Mbps so slow" because of this confusion, then hopefully it is now cleared for you.
Why Is My Internet So Slow On My Desktop?
There can be a multitude of reasons behind "Why is my internet so slow on my desktop". First, rule out the most basic issue, are you subscribed to a slow internet plan? If this is the case, then only subscribing to a better plan can help you.
If your Desktop is using a wireless connection, then the router or modem may be faulty. Are you downloading multiple things at the same time? Or playing multiple HD videos at the same time? This will divide your allocated bandwidth and your internet speed will slow down. Connecting to the internet with multiple devices will also lead to the division of allocated bandwidth.
How To Fix Slow Internet?
After you have pinpointed the cause of the issue, it is time to solve it. Here I have given many methods to fix the slow internet. If your internet is slow, then these methods should help you fix it.
1) Get A Better Internet Plan
Starting with the most obvious way to increase internet speed, getting a better internet plan. This solution is for those that are subscribed to a slow internet plan and are expecting to get better speed. If you are not getting the internet speed you have subscribed for, then skip this solution.
If you don't know whether your internet plan is slow or not, then read this article to have a better understanding. Now, if you want to subscribe to a better plan, only your ISP or internet service provider can help you with it. Contact them to subscribe to a better plan.
2) Restart The Router Or Modem
For every user that uses a wireless internet connection, the first thing you should try is the old turn off router or modem trick. This old trick is greatly effective in fixing many minor connection issues. Turning the router or modem off and reinitiating it will clear any corrupted cache and fix minor bugs.
Turn off the router or modem and wait for 10 seconds before starting it again. After they are on, check if the internet speed is still slow.
3) Check If The Router Or Modem Is Faulty
Routers and modems are known to become faulty and slow the internet. To check if your router or modem is slow, connect the ethernet cable directly with your PC. Check if it increases the internet speed. You are bound to see some increase in internet speed as a direct connection is faster than a wireless connection. However, if the increase in speed is significant, then your router or modem may be faulty.
You can check it further by using a new router or modem (if available) or using your router or modem on another desktop that has a good working internet connection.
4) Disconnect Unnecessary Devices from Accessing Your Internet
Internet speed is basically the allocated bandwidth for the data to come to your device from the ISP. This bandwidth gets shared among the number of devices connected to it. Ultimately, it slows down the download speed for all the devices connected to the same internet.
So, if you are wondering "Why my internet speed is so slow?", then it may be due to multiple devices connected to your internet connection, hogging the bandwidth.
The easiest way to fix this is to disconnect all the unnecessary devices connected to the internet. This will boost the internet speed significantly if the bandwidth was shared with many devices earlier.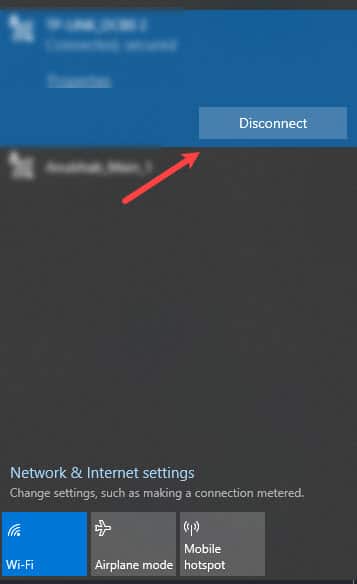 5) Stop All Unnecessary Apps From Consuming Internet
Similar to other devices sharing the allocated bandwidth, many apps running in the background can do the same thing. Let's say you are downloading something on Google Chrome and in the background your torrent client is downloading something else. This will share the speed for the two download processes and slow both of them down.
To fix the slow internet speed issue in this scenario, you need to keep only the required processes running and disable every other useless online process. To do it, follow the steps given below:
Press the Ctrl + Shift + Esc keys to open the Task Manager.
Select the Processes tab.
Locate all the unnecessary apps that are using the internet (example: uTorrent).
Right-click on these apps and select the End Task option.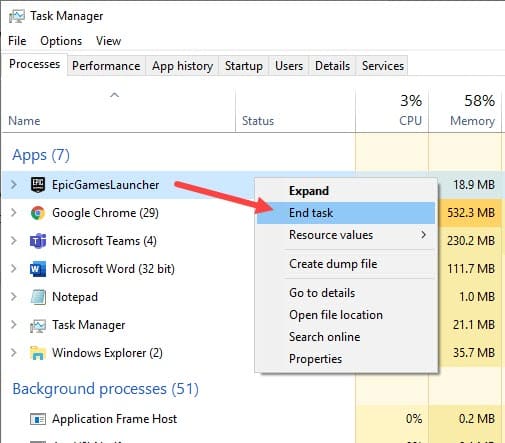 After all the unnecessary internet consuming apps are closed, you will see a boost in your internet speed.
6) Use a Custom DNS Server
Another method that has worked for some users in fixing slow internet, is using a custom DNS server. To do it, follow the steps given below:
Press Windows + R keys to open the Run utility.
Type ncpa.cpl and press Enter to open Network Connections panel.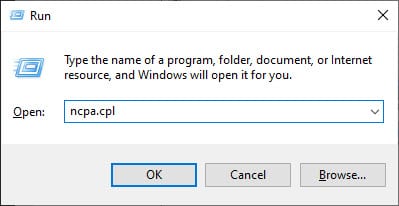 Right-click on your network adapter and select the Properties option.
Locate and select the Internet Protocol Version 4 (TCP/IPv4) and double-click on it.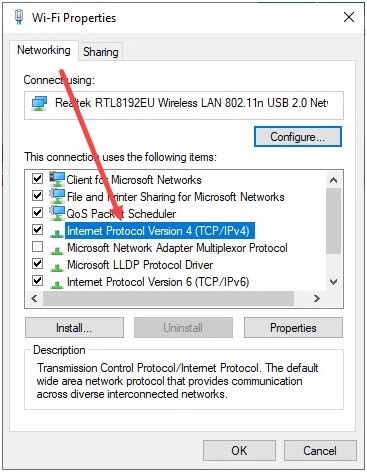 Select the Use the following DNS server addresses option.
Enter the any of the following reliable DNS servers in the Preferred DNS server section:
To use OpenDNS enter – 208.67.222.222
To use Google DNS server enter – 8.8.8.8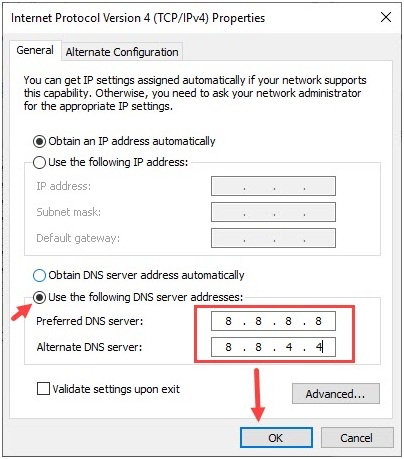 Also, enter an Alternative DNS server from those 2 reliable DNS servers given above.
Click on OK to save the changes.
Finally, restart the computer.
After the computer restarts, check if the internet speed has improved.
Wrapping Up
So, there you have it. Now you have the answer to "Why is my internet so slow" question and you now know how to fix it using the above solutions. If you have any questions regarding this article, ask them in the comment section.