A huge user base worldwide has made Snapchat one of the most popular instant multimedia messaging platforms.
But some of the users recently had issues while adding someone on Snapchat.
Read through this article if you are also one of them and find out why it won't Snap let you add someone and how to fix it.
Also read: How To Find Someone's Birthday
Why Won't Snap Let Me Add Friends?
Snapchat users are facing errors when adding friends because of the following reasons:
Unstable internet connection: You need a stable internet connection for Snapchat to function. If you are not properly connected to the internet, then you cannot add friends on the app.
Snapchat server outage: The Snapchat server should be up and running, or you will have a problem adding someone over the app.
Outdated app: An outdated version of the app can also be the reason why you cannot add your friend on Snap.
Corrupted app cache: Sometimes, the app cache becomes corrupted and creates these problems while you use Snapchat.
What To Do If Snapchat Is Not Letting You Add Someone?
Follow the solutions below when you are having issues adding someone on Snap.
1) Check Your Internet Connection
When you cannot add friends on Snapchat, first check that you are connected to stable internet.
If your internet connection is slow and unstable, you can have problems like this while using Snapchat.
So, make sure you are connected to the internet via mobile data or Wi-Fi.
You can also visit Speedtest.net to check the internet speed. If you find the internet speed is slow, try changing the internet.
If you are using your mobile data, try switching on a Wi-Fi connection and vice versa.
After ensuring that your internet connection is working fine, check the Snapchat server.
2) Check Snapchat Server
If there is any server outage or the Snapchat server is under maintenance, then also you can have problems using Snapchat and adding friends.
Click here to check the Snapchat server status and if there is any problem, wait till the server goes live again.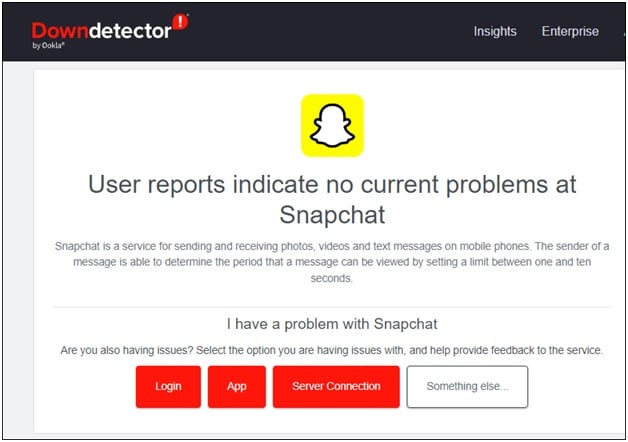 If you find no problem on the server side, you can restart your device.
3) Restart Your Device
Restarting can find many minor bugs and errors.
So, if you find the internet connection is ok and the Snapchat server is live, you can restart your device.
Before moving on to the other solutions, simply restart your device and then try to add friends on Snapchat.
3) Make Sure That You Are Not Blocked On Snapchat
If you still cannot add your friend on the Snapchat app, contact them and make sure they have not blocked you on Snapchat.
When someone blocks you on Snapchat, you will not be able to find the person on the app.
This blocking feature of Snapchat ensures that the blocked person cannot contact the other person over this app.
If your friend has blocked you, you can request them personally to unblock you.
If you find that you are not blocked on Snapchat, update the app.
4) Update Snapchat
If Snapchat is outdated, then you will also have problems with Snapchat. So, update the app and then try to add someone.
Here is how you can update Snapchat:
For Android:
Go to Google Play Store and tap on your profile picture.
Select the Manage apps and device option.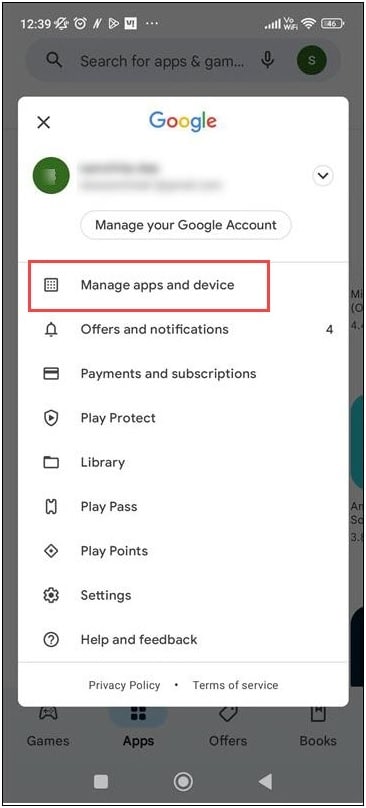 Tap on Updates available.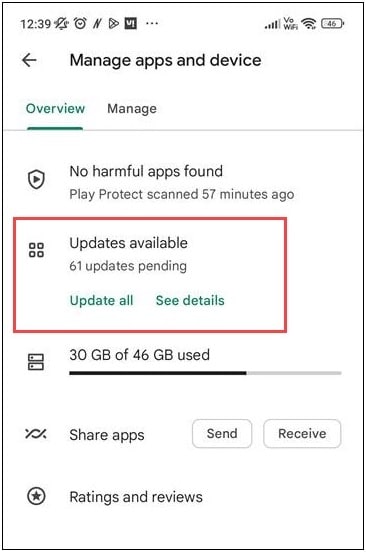 Search for Snapchat. Tap on the Update option next to it.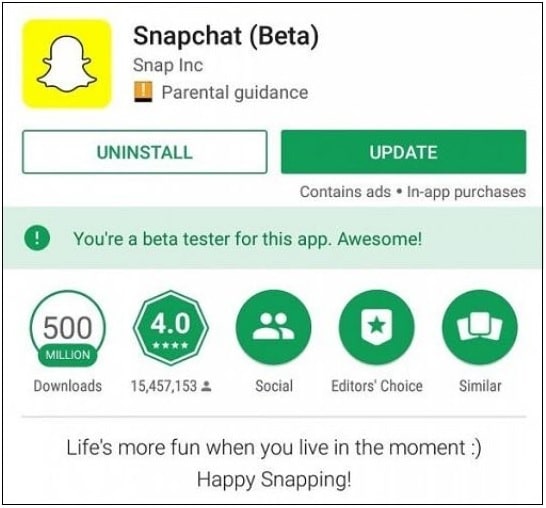 After updating Snapchat, restart your phone.
For iOS:
Visit the Apple App store and tap on your profile icon.
Look for the pending updates. Find Snapchat and update it.
After updating the app, restart your device. Relaunch Snapchat and check if the problem is fixed. If not, clear the app cache.
5) Clear Snapchat App Cache
Sometimes corrupted app cache can also be responsible for why Snapchat is not working and you cannot add friends.
Here is how to do it:
Press and hold on to the Snapchat app till a menu pops up.
Tap on the App Info option.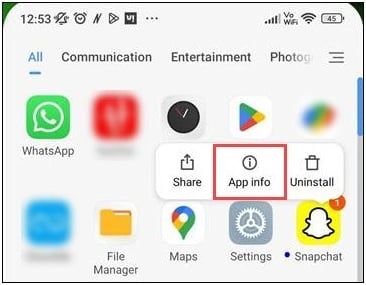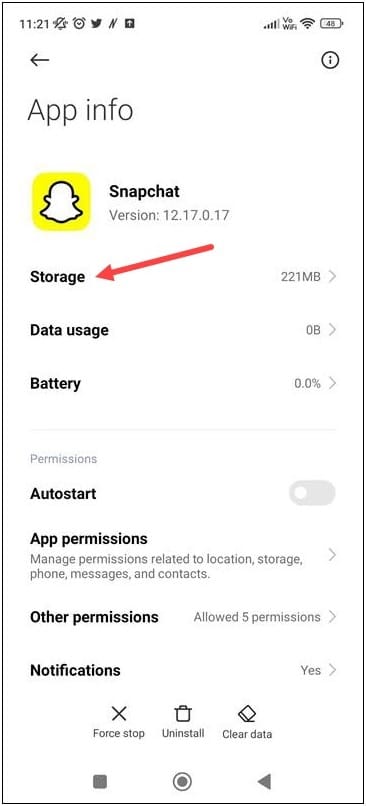 Next, you can get the Cache option with the Clear Data option.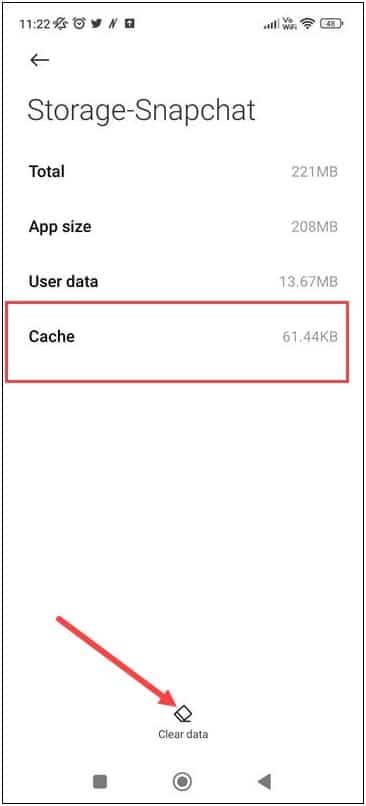 Tap on Clear data and confirm your action. Relaunch Snapchat. Now try to add friends.
If you again fail to add someone on Snapchat, reinstall the app.
6) Reinstall Snapchat
If none of the above solutions can help you fix the problem and you still cannot add someone, then reinstall Snapchat on your device.
Follow the steps below to do so:
Press and hold the Snapchat app icon on your device. When the menu pops up, tap on the Uninstall button.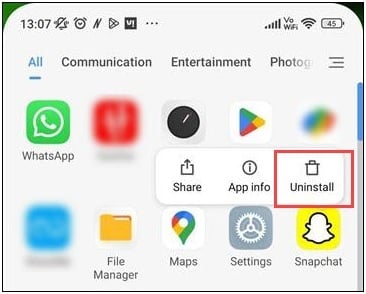 Follow the on-screen instructions to finish the uninstallation process.
Visit Google Play Store or Apple App Store and reinstall the app again.
Frequently Asked Questions ( FAQs)
Can Snapchat ban you from adding friends?
Snapchat may block you from spamming or adding too many friends when you are yet to verify your Snap account.
What is the limit of friends on Snapchat?
Snapchat accounts are limited to 6000 friends at a time.
Final Words
If the above methods helped you fix the problem when you cannot ass friends on Snapchat, send us feedback.
For further issues, ask us in the comments section given below.