Have you ever been in a situation where you desperately needed to send a text message but received an error message that said: "Unable to send message-Message Blocking is active"?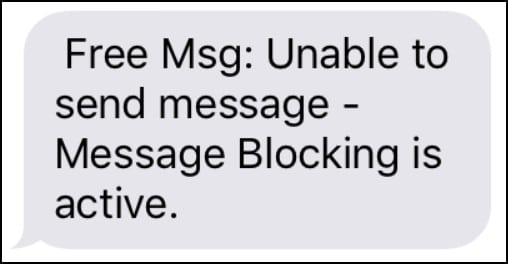 This will definitely leave you helpless, frustrated, and disconnected too.
If you are wondering why your message is being blocked, you need to look closely at what message blocking is and what you can do to troubleshoot this issue.
Let's dive in & unravel the mystery behind message blocking!
Also Read: Fix: Message Not Sent Invalid Destination Address
Why Am I Getting An "Unable To Send A Message- Message Blocking Is Active Error"?
"Message blocking is active" is an error message indicating that the service provider or carrier has blocked the receiving or sending of messages from a particular number.
This block can occur due to multiple reasons, and here are those:
Blocked By The Receiver
Service Outage
Premium Message Access Is Disabled
Shortcode Issue
You Are Only Subscribed To A Data Plan
Restricted Text Messages
Phone Bill Unpaid
What Are The Different Ways To Stop The "Message Blocking Is Active" Error?
Now that you know the causes of the "Message Blocking Is Active" error, quickly look at the solutions that will help you send or receive messages without interruption.
1) Contact The Service Provider Or Carrier
If you encounter message blocking, the first step is to contact the service provider or the carrier's customer support team.
They will help you find the actual cause and resolve the issue.
If you can't get their desired help, ensure your text message service is enabled.
2) Check Whether You Have Inserted The SIM Correctly
There can also be another reason why you can't send text messages from your mobile phone, and that is if you haven't installed the SIM card properly.
If your phone has trouble reading the SIM card contents, it can result in the text message and phone call issues.
Reinsert your SIM card properly to enjoy an uninterrupted messaging service.
After you have done this still, if the issue persists, then reset your phone's network settings.
3) Ensure Text Message Service Is Enabled
If you are facing this issue, ensure the text message service has not been deactivated on your number.
This generally happens when you have not paid your phone bill, your account doesn't have a sufficient balance, or you have reached the maximum text messaging limit.
If enabling text message service didn't help you, then verify the recipient's phone number and check whether you can send a message freely.
4) Verify The Recipient Number
Your phone may be unable to send a text message if you have mistyped the recipient's phone number or entered the incorrect country code.
Check the recipient number if you encounter this "Message blocking is an active error."
Check your carrier plan if you can still not send a message.
5) Check Blocked Contacts
It can happen that when you are trying to send a message to a specific contact number, you receive that error.
Checking whether you have accidentally blocked that person is always a good idea.
Go to the blocked contacts on your phone and check whether that person is blocked.
To do this, follow the steps:
On your Android device, tap on the three-dot menu icon from the top right corner & select "Settings."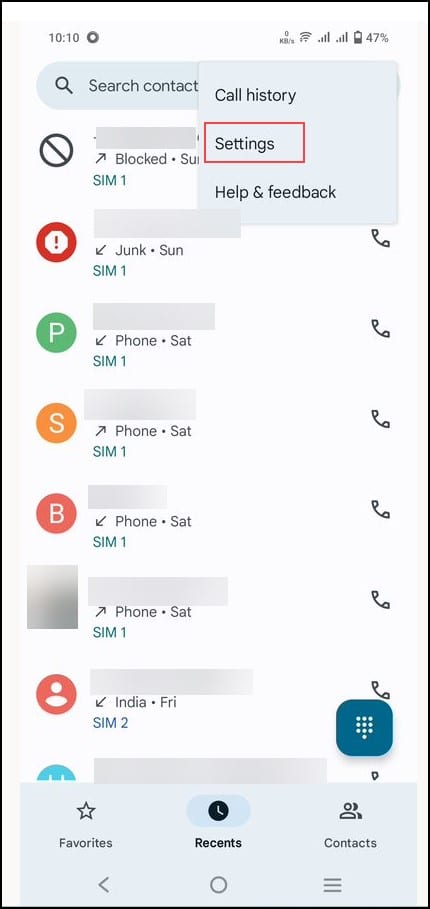 Then, under "General," tap on "Blocked Numbers."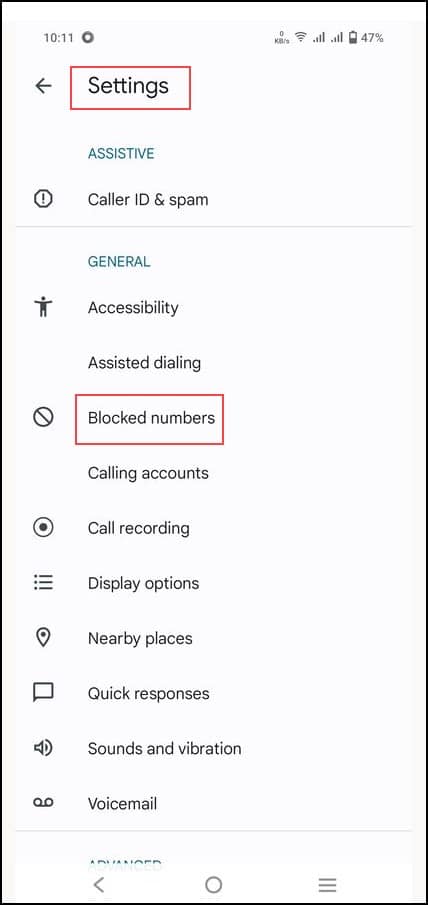 Finally, click on the cross sign beside any given number to unblock that particular number.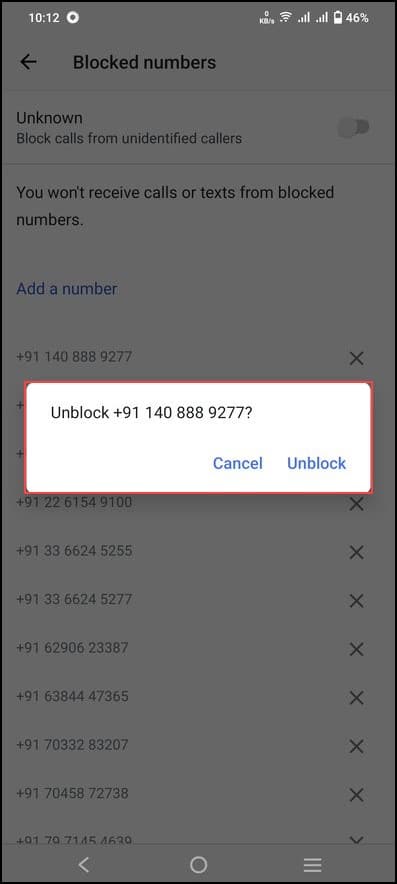 If you haven't blocked the recipient, but it is still impossible to send a message, check whether you have inserted the SIM correctly.
6) Check Your Carrier Plan
You may have forgotten to renew your plan's monthly quota, so your messaging services are blocked for your phone number.
Contact your carrier or use its app to check if the plan has expired.
If it has expired recharge, it is for sending uninterrupted messages again.
If your plan didn't end, but you still encounter the "Unable to send message-message blocking is active," check whether the phone number is active.
7) Check If The Phone Number Is Active
If your phone number is deactivated for any reason, you can also encounter "Unable to send message-message blocking is active."
So, in this case, you will have to contact customer support to re-activate your number.
If your phone number isn't inactive and hindering your message flow, then it's time to enable premium SMS access and check whether the error persists.
8) Enable Premium SMS Access
Enabling Premium SMS access will help you to avoid any potential issues related to receiving important messages or accessing premium content.
Premium SMS messages are generally sent using a specific shortcode.
Since these messages are chargeable, your phone likely blocks them by default.
You must enable Premium SMS access on your Android to send them away.
This is how you can do it:
Open Settings and tap on "Apps."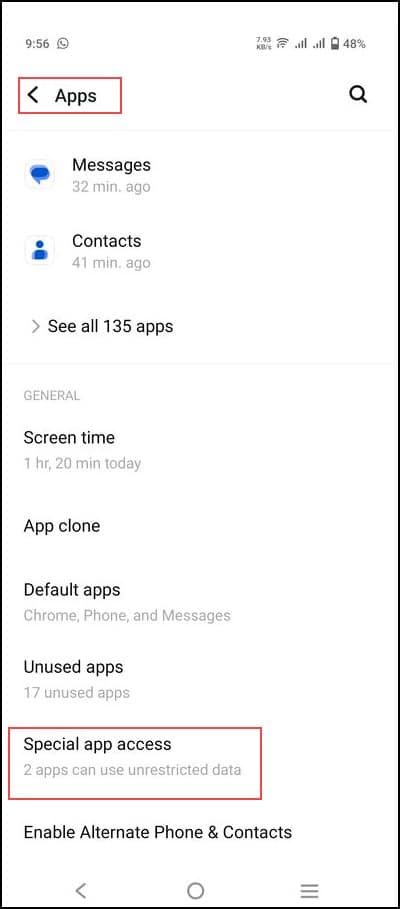 Then, tap on "Special app access" and select "Premium SMS access."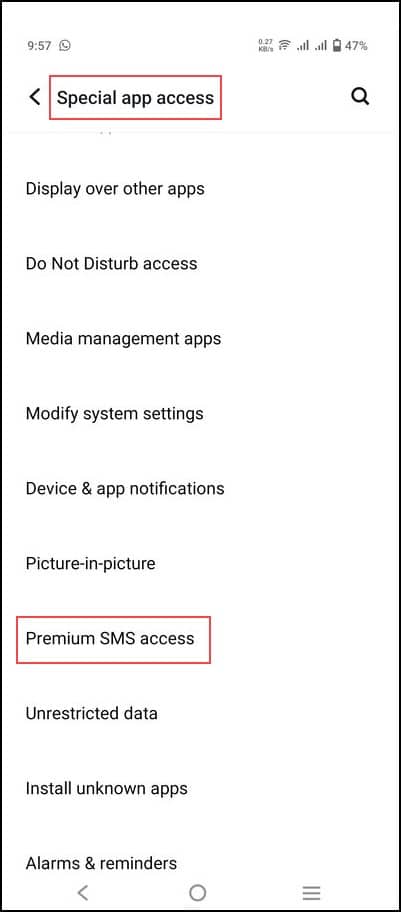 Now, tap on the messages app and select "Ask" or "Always allow."
After you finish the above steps, check whether you can send a message freely or go to the blocked contacts and check whether you have blocked the recipient.
9) Reset Your Phone's Network Settings
If your phone's settings are corrupt or incorrectly specified, then you won't be able to access certain features like the ability to send a text message.
Resetting your phone will help reset all the network-related settings to their default values.
To reset your phone follow the steps below:
On your Android phone, open Settings and then click System, followed by the Reset options.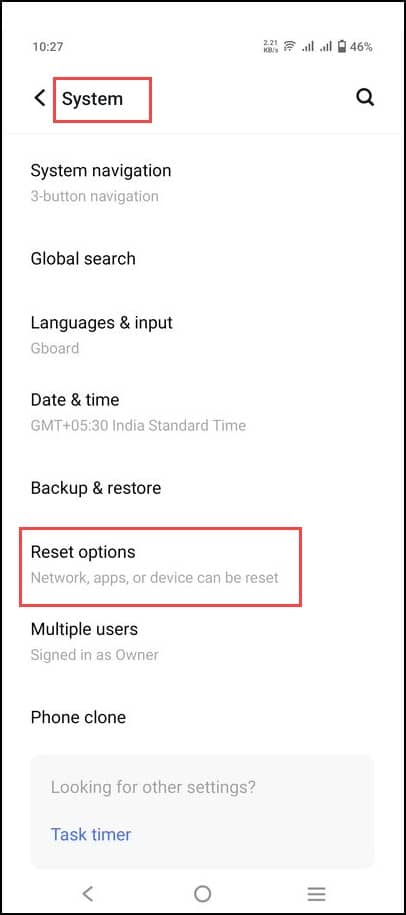 Now, from the drop-down menu, tap on "Reset all Settings."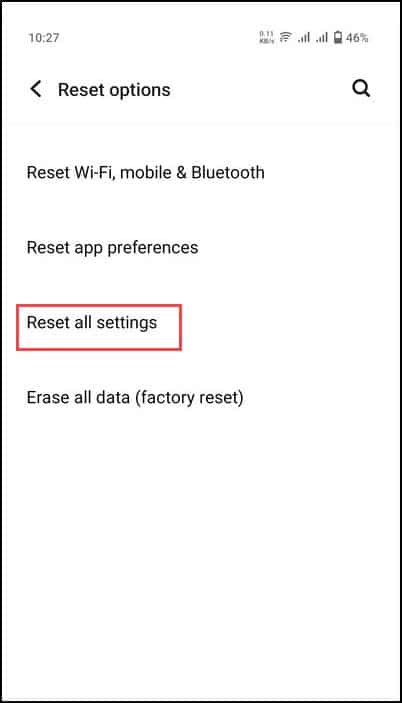 After completing the above steps, restart your phone and check whether you can successfully send messages.
Wrapping Up
Even though message blocking is a frustrating experience but it isn't an unsolvable problem.
Patience and persistence will help you get back to sending important messages to your loved ones quickly.
Feel free to reach out to us in the reply section below in case of further assistance.