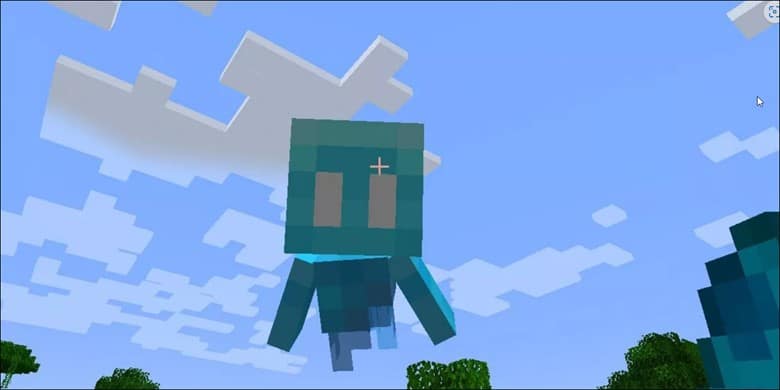 The latest version of Minecraft available on Xbox is Minecraft: Bedrock Edition Beta 1.19.60.24.
The next release, version 1.20, is supposed to be rolled out in 2023.
Whether you are a seasoned Minecraft newbie or a veteran of the game, Minecraft on Xbox continues to provide a fun and engaging experience for players of all ages.
Due to its engaging gameplay and endless possibilities for creativity Minecraft continues to be a beloved game among gamers worldwide, and the Xbox platform is no exception.
Also read: 20 Fun, Cool, And Easy Things To Do In Minecraft
What Are The Three Different Versions Of Minecraft?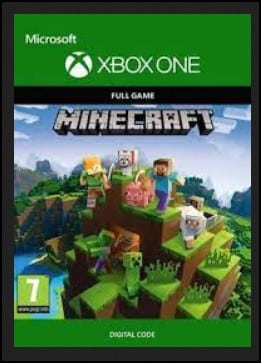 Minecraft is one of the most beloved games on the Xbox that allows players to use their creativity and imagination to build and explore a vast virtual world.
This version allows players to enjoy Minecraft on their Xbox console and enables crossplay with other platforms.
It currently has three versions of Minecraft for Xbox; two are no longer updated since they are now a part of Minecraft Bedrock Edition.
1) Minecraft for Xbox
This Minecraft edition is compatible with Xbox One, Xbox One X|S, and Xbox Series X|S.
It is available in the Microsoft or Xbox stores for $19.99. The most exciting thing is that it allows the players to crossplay with all Bedrock versions.
2) Minecraft: Xbox One Edition
This edition of Minecraft is for Xbox One, and it works on Xbox One Xbox Store, Xbox One S, and Xbox One X.
It isn't purchasable since Minecraft has stopped updating the Minecraft Xbox One version.
This is because it has been added to the Xbox One Minecraft Edition to the Bedrock edition.
3) Minecraft: Xbox 360 Edition
The Xbox 360 edition is compatible with Xbox 360 consoles. It doesn't receive updates because the final Minecraft Xbox update was done in July 2018.
The players can purchase it from the Xbox store for $ 19.99.
What Are The Main Features Of The Latest Minecraft Version?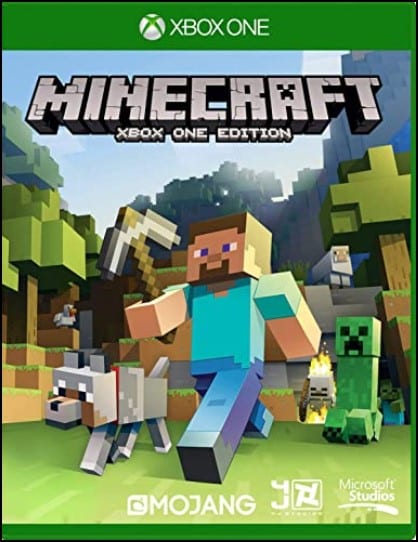 The latest Minecraft version has introduced a lot of exciting content and mechanics.
The update concerns new biomes, mobs, blocks, and items.
The list is all about the main features that are being introduced in this patch:
Two new biomes (Mangrove Swamps and the Deep Dark)
Four new mobs (frogs, tadpoles, the allay, and the warden)
New blocks (froglights, frogspawn, mangrove trees, propagule, sculk, sculk catalyst, and many more)
New items (buckets of tadpole, echo shards, goat horn, recovery compass, disc fragment, and many more)
If you want to check out the full press release of the Minecraft Wild Update, log on to Minecraft's official website.
It will provide a detailed explanation of the main features introduced recently.
The all-new "Swamp Biomes" have introduced mangrove trees, frogs, and tadpoles. These trees are like any other Minecraft trees and can be easily chopped to make planks, blocks, or any other variations.
The "Deep Dark Biome" is a challenging underground environment that features the Ancient city structure generations.
The latest version has also introduced a new friendly mob called the "Allay." These are floating jellyfish-like creatures known to help the players by collecting and delivering any item that the player hands out to them.
What Is The Difference Between Minecraft Bedrock Edition And Minecraft Java Edition?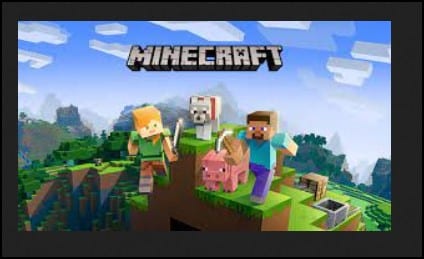 Minecraft Java Edition and Bedrock Edition are two different versions of Minecraft.
These are developed by different teams and optimized for different platforms.
Here are some of the basic differences between the two:
Platform
Java Edition is available on Windows, Mac, and Linux, while Bedrock Edition is available on Windows 10, Xbox One, Nintendo Switch, iOS, and Android.
Crossplay
Each Minecraft versions have different capabilities when it comes to multiplayer gaming.
Minecraft Xbox One Edition is much more flexible but does not support crossplay with players on other platforms.
Bedrock players can easily connect with players on any other platform that is known to use the Bedrock edition.
The Java Edition provides a better multiplayer experience due to larger servers and more custom game options.
Multiplayer Server
Java Edition allows for custom servers, while Bedrock Edition relies on dedicated servers provided by Microsoft.
Java has huge multiplayer servers, but the Bedrock Edition doesn't have the same.
However, the Bedrock Edition has cross-platform multiplayer, meaning the players can play together across different devices.
Hardcore And Spectator Modes
The hardcore and spectator modes are only available in Java.
The hardcore mode doesn't allow you to respawn when you die, but the spectator mode lets you fly around.
Hardcore mode is the most challenging as it gives the players only one life to play.
Collection Of Mods
Java has a huge collection of mods, and mostly all of them are free.
Bedrock has a few modding tools; you must pay to use them.
Backend Performance
Java Edition runs better on high-end PCs, but the Bedrock Edition is optimized for lower-end devices.
It has better performance on mobile devices.
Bedrock runs more consistently with faster load times than Java.
Controls And Interface
The Java Edition is designed for refined movements and inputs of a mouse and keyboard setup.
Whereas the Bedrock Edition offers the option to switch to different controllers for movement.
Command And Redstone
Java Edition has more complex and versatile Redstone mechanics allowing more intricate contraptions and automation.
The Bedrock Edition has simplified Redstone mechanics and doesn't support all Redstone circuits.
Also, some commands aren't available, like the command for custom items in the Bedrock Edition.
Frequently Asked Questions (FAQs)
1. Can I Transfer My Minecraft World From Xbox 360 To Xbox One Or Xbox Series X/S?
You can transfer it using the "Save Transfer" feature. But this feature is only available for the Legacy Console Edition of Minecraft.
2. What Is The Difference Between The Bedrock Edition And The Legacy Console Edition Of Minecraft?
The Bedrock edition of Minecraft offers crossplay support with other platforms, while the Legacy Console edition does not.
Also, the Bedrock Edition has more updates and features than the Legacy Console Edition.
3. What Is The Latest Version Of Minecraft On Xbox?
On Xbox One & Xbox Series X/S, the latest version of Minecraft is the Bedrock Edition.
On Xbox 360, the latest version is the Legacy Console Edition.
Wrap Up
Minecraft's availability on Xbox consoles allows players to enjoy the popular sandbox game on their preferred gaming platform with multiple friends across different devices.
This huge expansion and open-world gameplay created endless opportunities for gamers and continues to reign in the heart of the games, irrespective of age and platform.
Talk to us in the reply section below in case of any inherent queries.