Xbox One is a great console when it comes to gaming. The Microsoft gaming console Xbox One has its loyal userbase that remains true to the Xbox experience. However, Xbox isn't free of its fair share of issues, like not reading discs. One issue that has haunted the Xbox One user base is the Xbox One keeps turning off.
This issue is definitely worrying but you no longer need to worry about it as in this article I have discussed why Xbox One randomly turns off and how to fix it.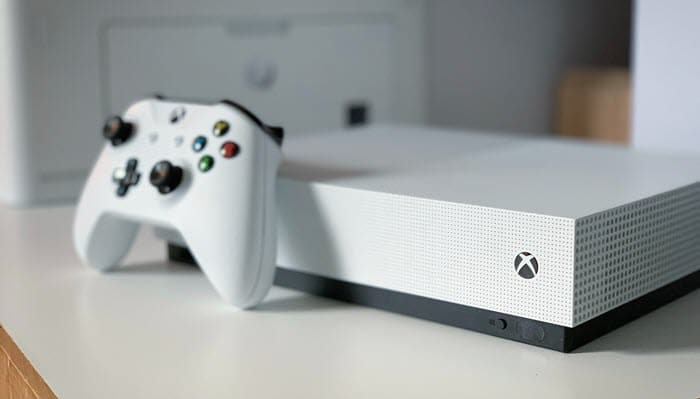 Why Xbox One Keeps Turning Off?
There can be various reasons why Xbox turns off by itself. Here are some possible causes of this issue:
Overheating: Overheating is the most common issue that makes your Xbox turn off itself.
Fluctuating Power supply: Fluctuating power supply can also make the Xbox shut off by itself.
Memory Corruption: Memory corruption can also lead to Xbox shutting off randomly.
Faulty hardware: Internal hardware can become faulty and thus trigger Xbox to turn off randomly.
What To Do When Xbox One Keeps Shutting Off?
If you find that Xbox One randomly turns off, then follow the troubleshooting provided below to fix it. Read the instructions carefully before executing them to avoid making mistakes.
Solution 1: Check If Overheating
The most common cause of Xbox one shutting off by itself is overheating. The fan in-charge of cooling the Xbox One can get filled with dust, preventing it from working correctly. Or a faulty fan can also trigger such an issue. Whenever your Xbox One turns off by itself check if it has become hot or not. If yes, then we have come to the correct cause.
You can manually clean the fan if you are capable or may call a technician to do it for you.
Solution 2: Perform A Power Cycle
If Xbox does not overheat, try performing a power cycle. By power cycling, you will drain the Xbox of all static charges and force it to reinitiate everything in the console. To perform a power-cycle, follow the steps given below:
While the Xbox One is on, press and hold the power button for 10 seconds. The screen will go black with no activity.
Wait for a minute and then disconnect the power cable of the Xbox One. Wait for 1-2 minutes and then plug the power cable again.
Press and release the Xbox button and the Xbox should boot up. Wait for the Xbox animation logo. After the console boots in, check if the issue remains or not.
Solution 3: Clear Persistent Storage
If power cycling doesn't work, you can try clearing the persistent storage on Xbox One. Many users have reported that this fixed the issue for them. To clear persistent storage, follow the steps given below:
Start the console.
Press the Home button on the controller and open the Menu.
Select the Settings option.
Choose the Disc & Blu-ray and then select the Persistent storage.
Clear Persistent storage 3-4 times and power cycle the Xbox One as mentioned in Solution 1.
After the console turns on, place it on standby.
Solution 4: Take It To A Service Centre
If the above solutions don't help, then it is likely caused by internal hardware issues. The common causes are a faulty fan or the ventilator not working correctly. You would need to take the console to the nearest service center for a complete checkup. They should fix the console for you.
Wrapping Up
So, there you have it. Now you know what to do when Xbox one keeps turning off. Follow the instructions given above and you should be able to fix this issue. If you have any more questions regarding this article, ask them in the comment section below.