Xbox One is a great console when it comes to gaming. However, Xbox isn't free of its fair share of issues. Many users have reported that Xbox One randomly ejects disc sometimes. This is quite frustrating and may be triggered because of hardware or software issues.
In this article, I have discussed how to fix Xbox One ejecting disc randomly issue. After reading the following the troubleshooting procedure given below, you will know what you need to do to fix this issue.
Also, if your Xbox One is not reading discs, then head over to this article.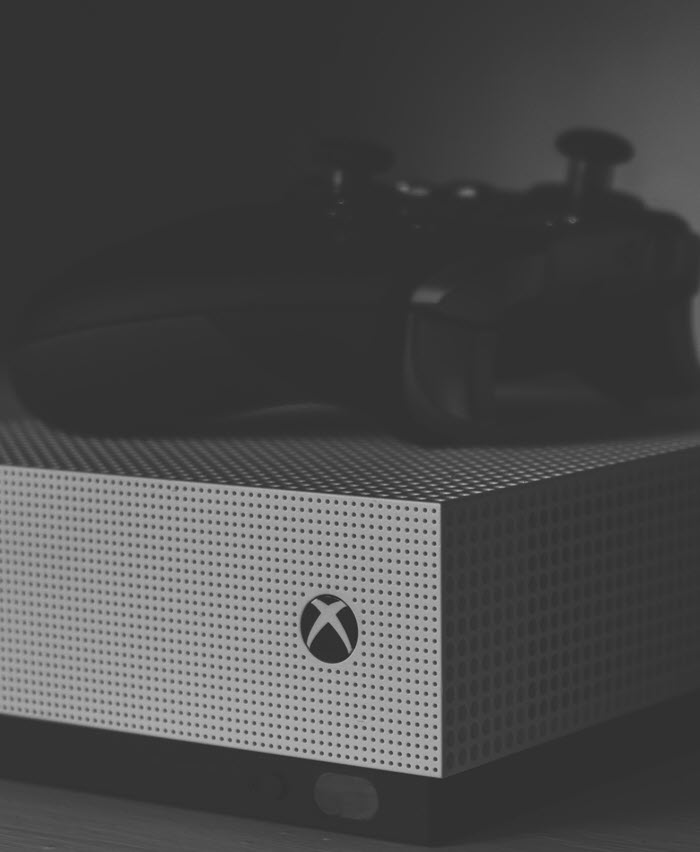 What Makes Xbox One Eject Disc By Itself?
This is one issue that can both be triggered due to hardware or software failure. Here are some possible causes of this issue:
Broken disc reader: This is the most reported cause of this issue.
Outdated software: Outdate Xbox One software is responsible for many Xbox One issues.
Problematic disc reader touch sensor: It is possible that a dirty touch sensor is triggering the disc reader.
Software bug: Xbox One may eject disc randomly due to software bug.
Now that you know the different causes of this error, it is time to troubleshoot the issue.
What To Do When Xbox One Randomly Ejects Disc?
Here I have discussed the troubleshooting procedure you need to follow in order to fix this issue. Remember to read the steps given below carefully before executing them.
Solution 1: Power Cycle Xbox One
Power cycling is the oldest troubleshooting method and it is still very effective. Most minor bugs and errors on Xbox One are fixed by power cycling it. To do a simple power cycle, follow the steps given below:
Press and hold the power button of Xbox One for 15-20 seconds.
Wait for the console to shut down.
After the console shuts down, press the power button again to turn it on.
Solution 2: Clear Persistent Storage
If power cycling doesn't work, you can try clearing the persistent storage on Xbox One. Many users have reported that this fixed the issue for them. To clear persistent storage, follow the steps given below:
Start the console.
Press the Home button on the controller and open the Menu.
Select the Settings option.
Choose the Disc & Blu-ray and then select the Persistent storage.
Clear Persistent storage 3-4 times and power cycle the Xbox One as mentioned in Solution 1.
After the console turns on, place it in standby.
Now, check whether still Xbox One ejecting disc randomly or not.
Solution 3: Update Xbox One Software
Outdated Xbox One software may be the issue here if clearing persistent storage didn't work. To update Xbox One software, follow the steps given below:
Press the Xbox button on the controller.
Now, press the RB button 3 times.
Select the Settings option.
Choose the System tab and select the Updates & downloads option.
Xbox One will inform you now whether any update is available.
Solution 4: Clean The Touch Sensor
If the above solution doesn't fix this issue for you, it is likely hardware related. Xbox One eject disc by itself likely because of a dirty touch sensor. Check whether the touch sensor on the disc drive is dirty. If yes, then you can try cleaning it. Now, the following steps to clean the touch sensor needs to be read very carefully before trying it out.
Also, if you are unsure that you can do it without harming the console, then its best to jump to the next solution. To clean the touch sensor, follow the steps given below:
Turn off the console and unplug it.
Get a microfiber cloth, like those that you get with a pair of glasses.
Slightly damp a little part of it in plain clean water. Do not use any kind of solvent or cleaning powders.
Now, clean the sensor softly. Do not exert too much force.
Wipe the sensor softly using the dry part of the cloth.
Turn on the console.
After you have cleaned the sensor, see whether still Xbox One is ejecting disc randomly.
Solution 5: Check For Broken Disc Drive Or Malfunctioning Sensor
If still after trying out all the above solution Xbox One randomly ejects disc, it points towards a broken disc drive or maybe a malfunctioning sensor. Whichever it is, you will have to take the console for servicing. Visit the nearest Microsoft service center and let them have a look at the console.
Wrapping Up
So, there you have it. Now you know what to do if Xbox One randomly ejects discs. Remember that if the above solutions don't work, it's likely caused by broken hardware and you will have to take it to the service center. If you have any more questions on this topic, ask them in the comment section below.