Are you bored and looking for streaming some good content? Streaming apps like Netflix or Hulu are great but they are also expensive. However, not all streaming services require payment. There are many great free streaming apps where you watch content to your heart's fill for free.
In this article, I have discussed the best free streaming apps for streaming movies, TV shows, music, and videos. Most of these apps will work for all devices.
Also read:
Best Free Streaming Apps
Free streaming services are a great place to consume content free of charge. The free streaming apps I have mentioned here cover almost all types of content you can look for. Browse through the list and find the streaming service best suited for you.
1) IMDb TV
IMDb TV is one of the biggest movie review websites in the world. Not many know but you can watch movies on IMDb TV, which is an extension of the IMDb. It has a huge number of movies available on it for free. Although most of these are older films and TV shows, still it is free content and available on all devices with an internet connection. IMDb TV also has its app for Android and iOS.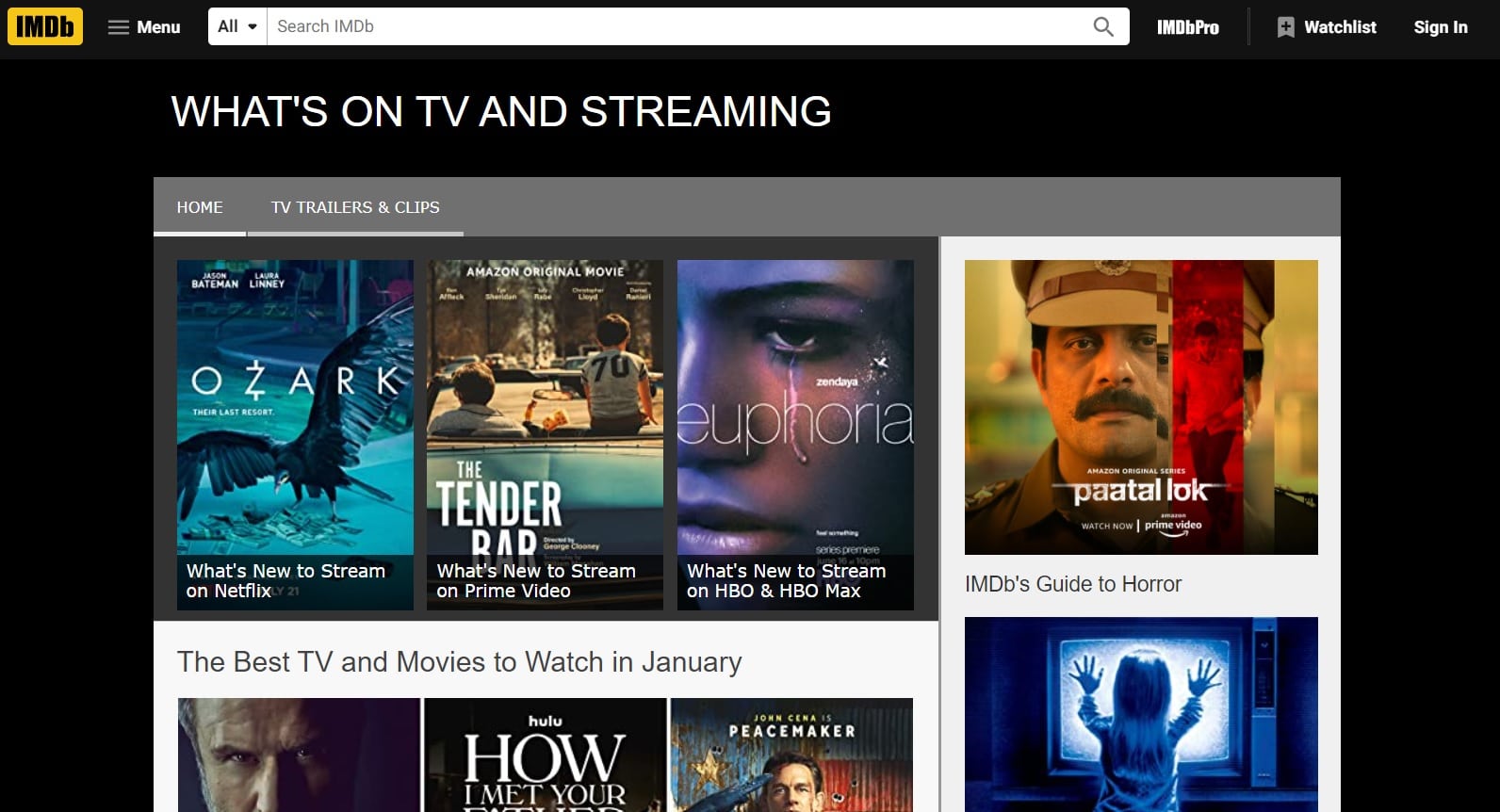 2) YouTube
Now, most of you likely already know and use YouTube. However, it is likely many of you don't realize the entire potential of YouTube in terms of content. There are still a large number of users that only watch YouTube for movie trailers or popular music videos.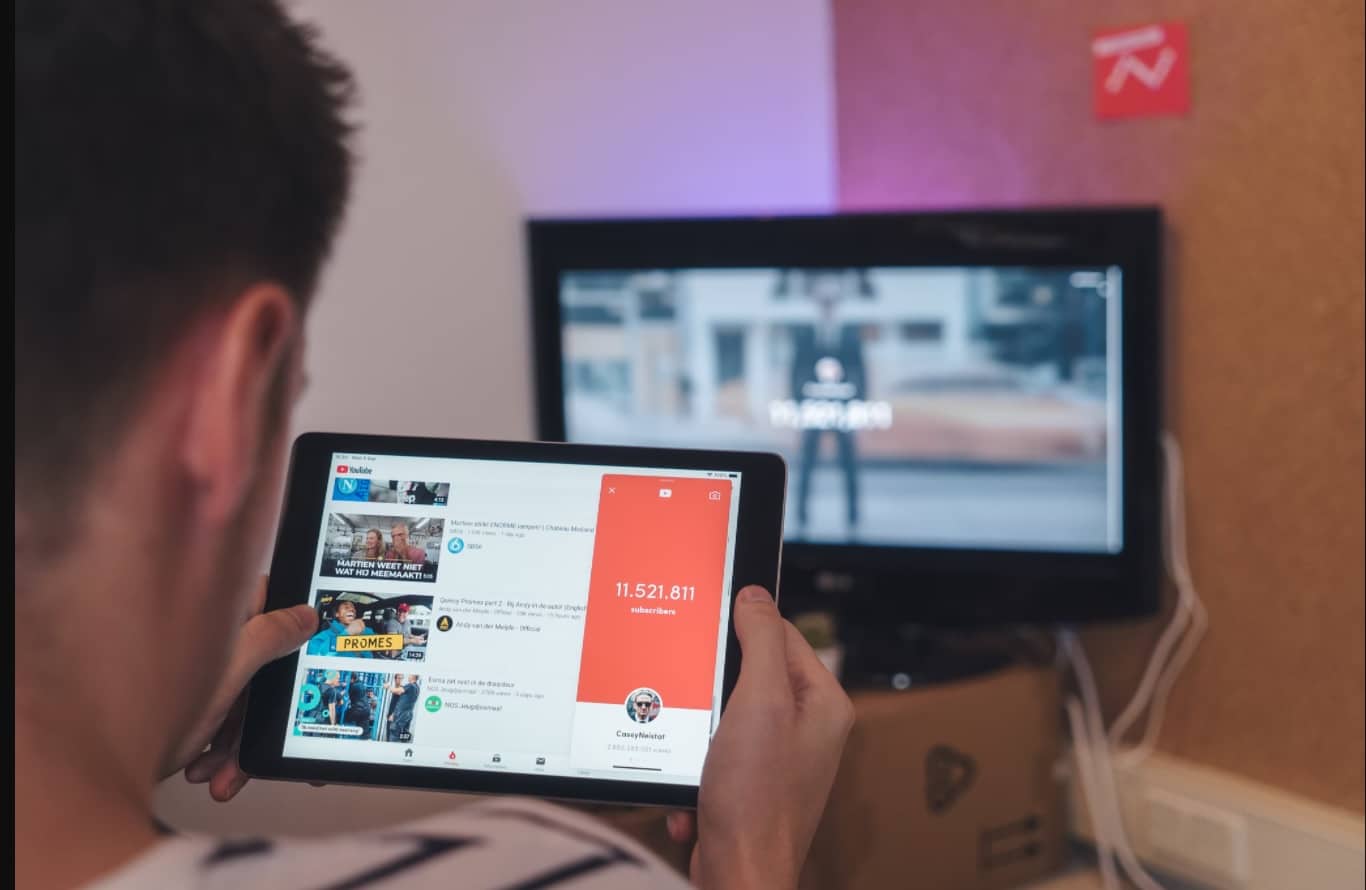 YouTube is also the home for amazing individual content creators that provide amazing and unique content on a regular basis. Some content creators even make short films and series. If you didn't know about this, then you have only scratched the surface of YouTube. Most of all content on YouTube is free to watch and it is also available on all streamable devices.
3) Twitch
Primarily known for gaming content, Twitch is one of the best free streaming services. If you like video games and prefer watching game streams, Twitch is definitely a streaming platform you should check out. Other than the gaming content, Twitch also has multiple content creators focused on other fields. So, don't think Twitch isn't for you if you don't like gaming. All of the content on Twitch is free to watch. Twitch also is available for all devices. You can use the Twitch app or Twitch web for viewing the content.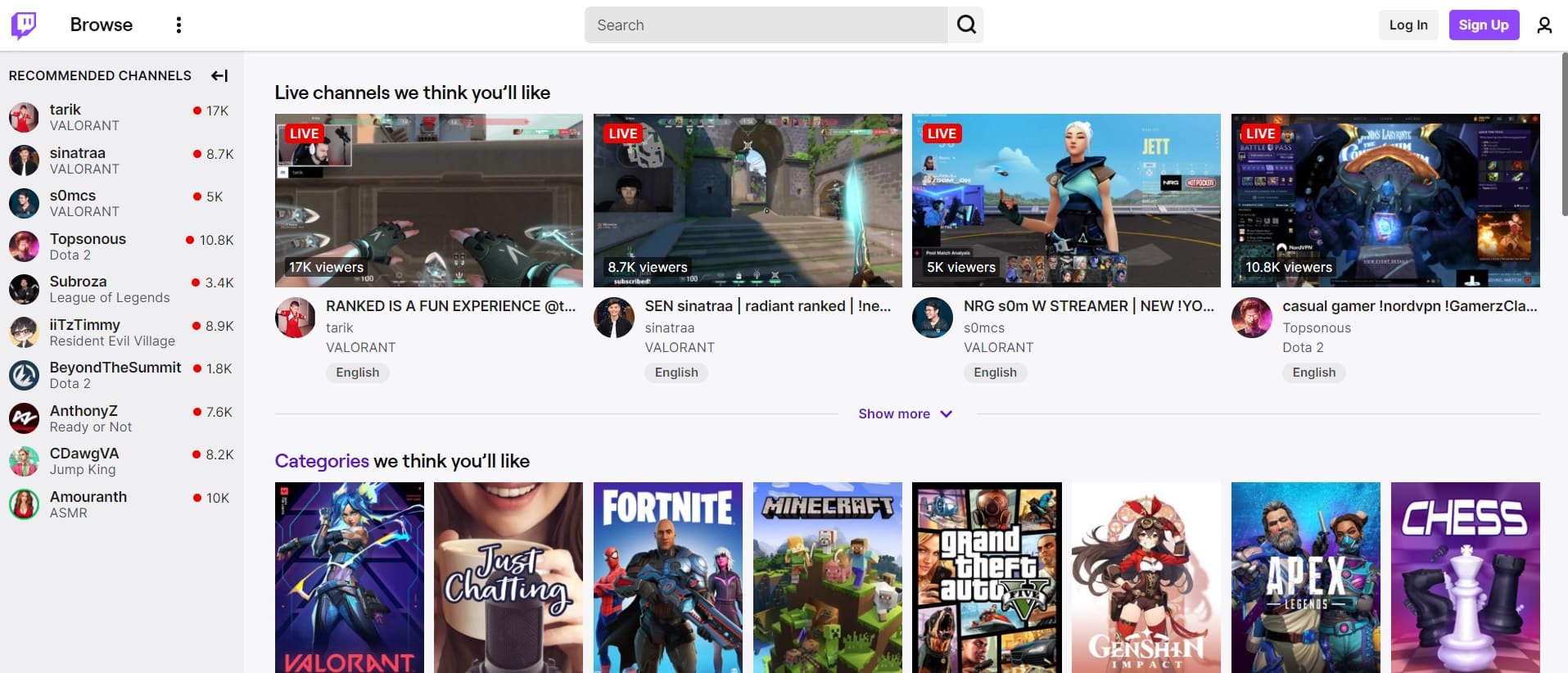 4) Redbox Free Live TV
Redbox Free Live TV, as the name suggests, streams free TV channels with a bunch of different content like news, web culture content, popular TV shows Family Feud, comedy shows, etc. If you are more into the traditional TV channels rather than the on-demand content, most streaming services have nowadays, then Redbox Free Live TV is for you.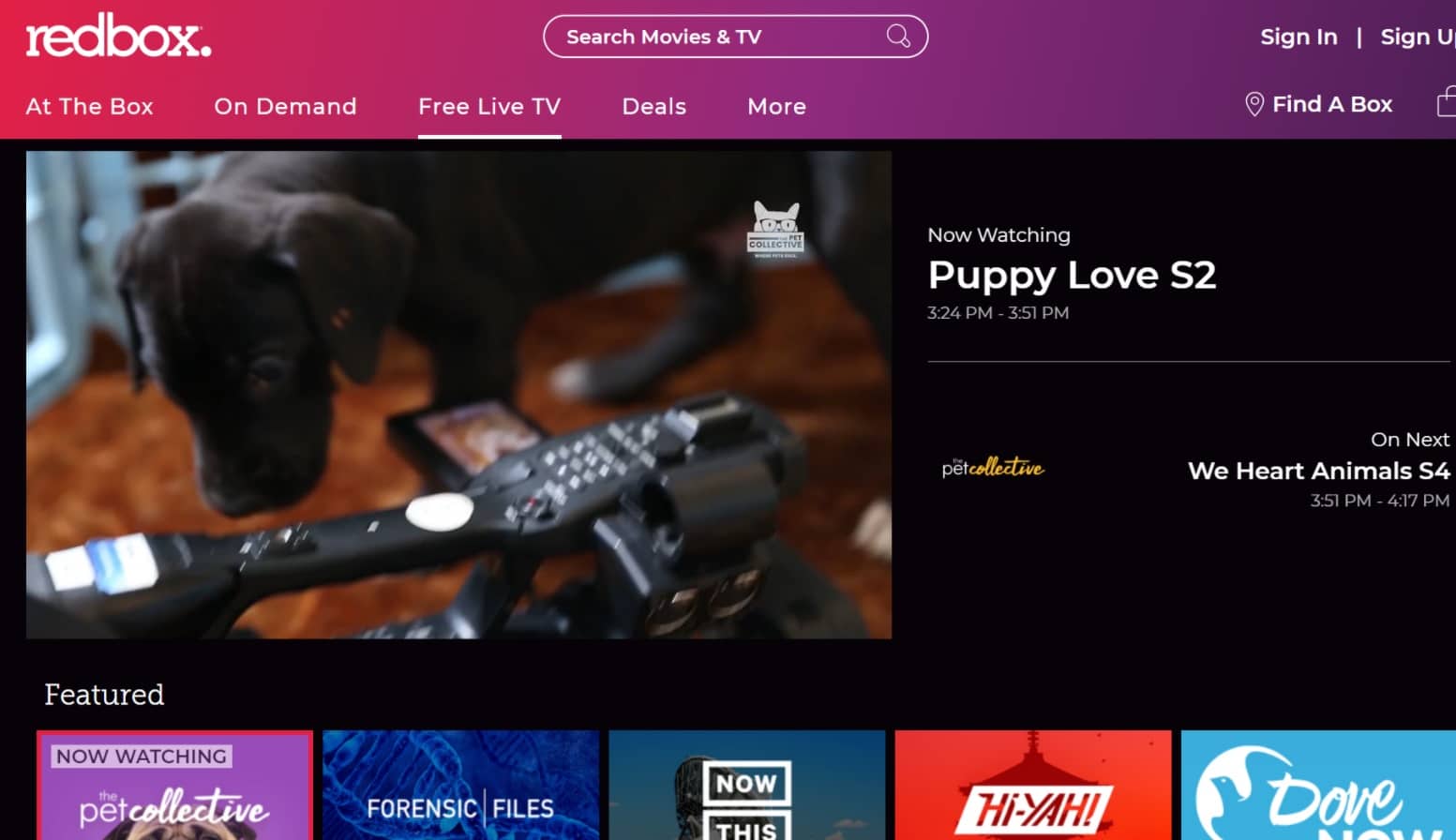 It is one of the few completely free TV streaming apps, and it is free without the need to log in. Redbox Free Live TV can be streamed from the web or you can use its app version on your Android and iOS.
5) Kanopy
Kanopy is one of the biggest streaming services that is open to anyone with a library card or for those who attend college. If you fulfill any of the earlier mentioned criteria, Kanopy's vast library will be open for you. Kanopy has thousands of movies available for free streaming. Also, Kanopy has apps for all major platforms, including Android and iOS.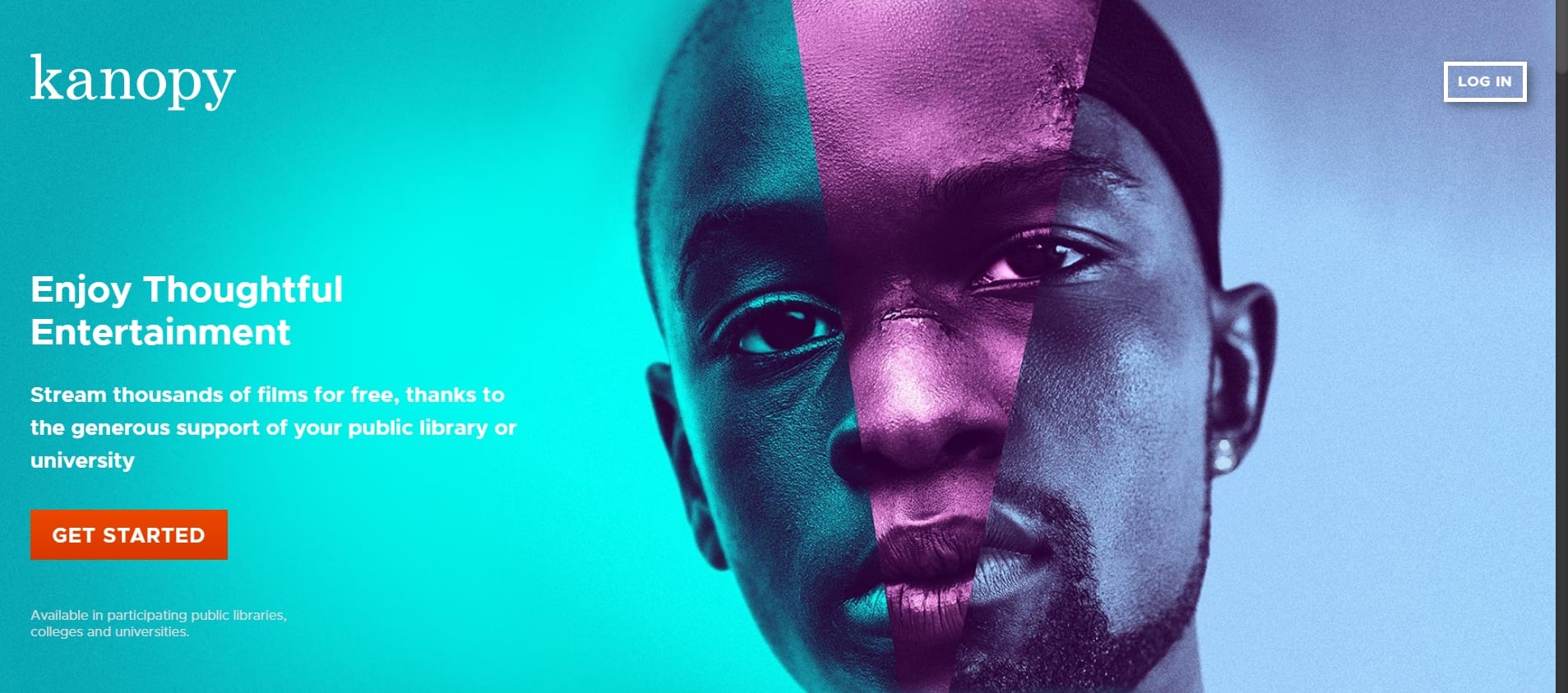 6) Crackle
Another great free streaming app is Crackle. It has been around for a while and has cemented itself as one of the best free movie streaming apps. The Crackle library includes a large number of TV shows and movies, all dated quite back. You won't find any of the newer shows or movies, which is consistent with most free streaming sites. But the quality of the streams is top-notch, and it features some of the great movies from the past.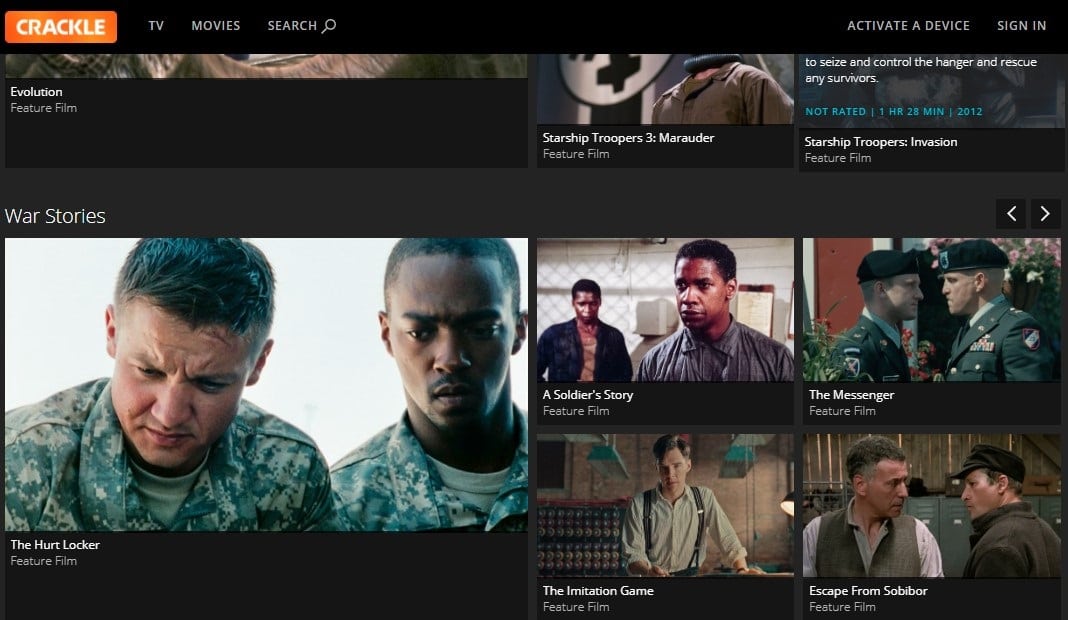 Crackle app is also available for Android and iOS.
7) Vudu
Vudu is another popular streaming service, that is not entirely free. Before you become skip past this, there is a reason Vudu is on the best free streaming apps list. It is because Vudu has a large number of free movies and shows on it that are free to watch, or ad-supported to be exact.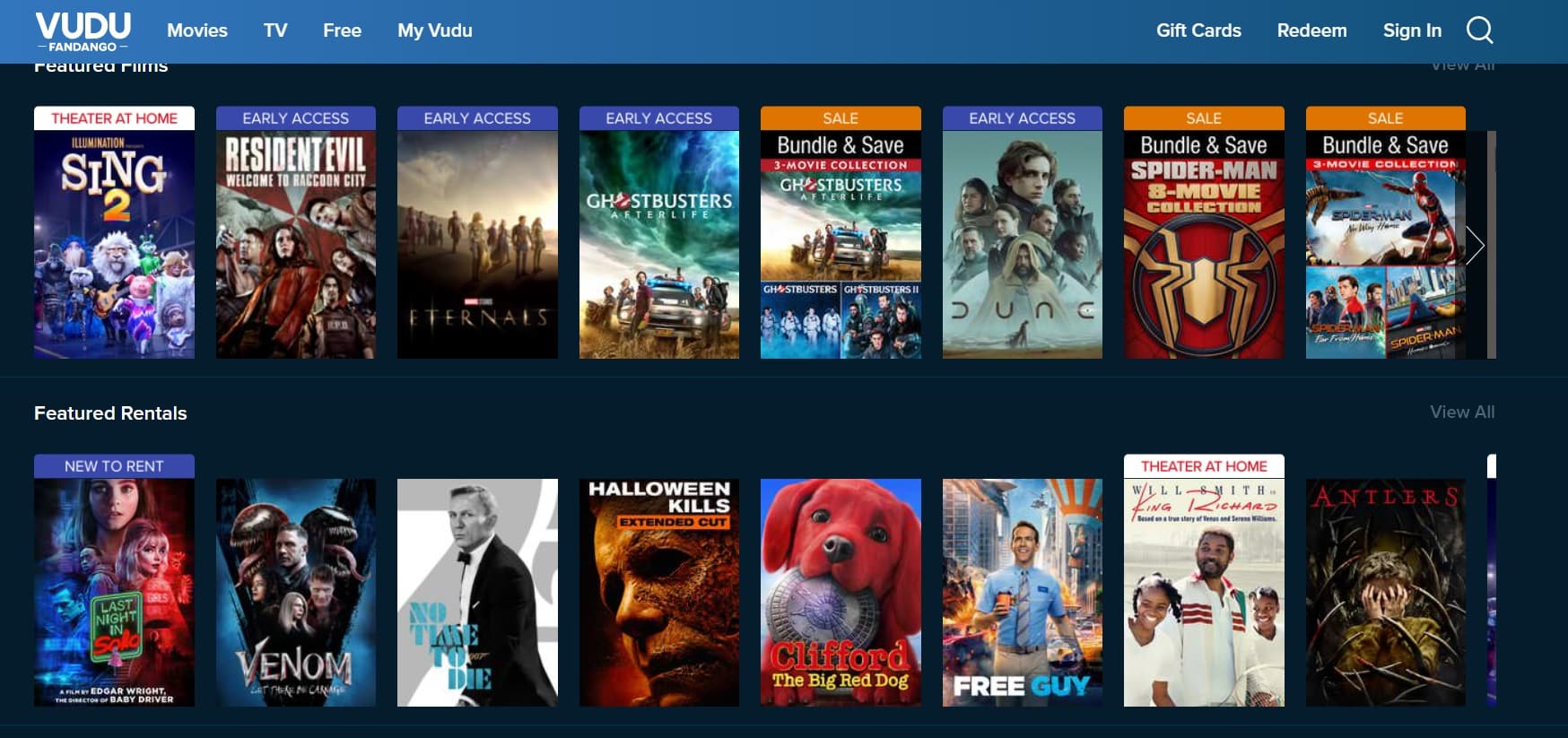 There are over 1000 different movies that can be streamed from Vudu for free, which is a lot of content. This is why Vudu makes the list of the best free movie streaming apps list.
8) Hoopla
Hoopla is a similar streaming service as Kanopy. If you have a library card and your local library participates, you will have access to Hoopla's library. It features a robust list of movies and shows, even more so than Kanopy. Hoopla also allows offline downloads, which is amazing for a free streaming service.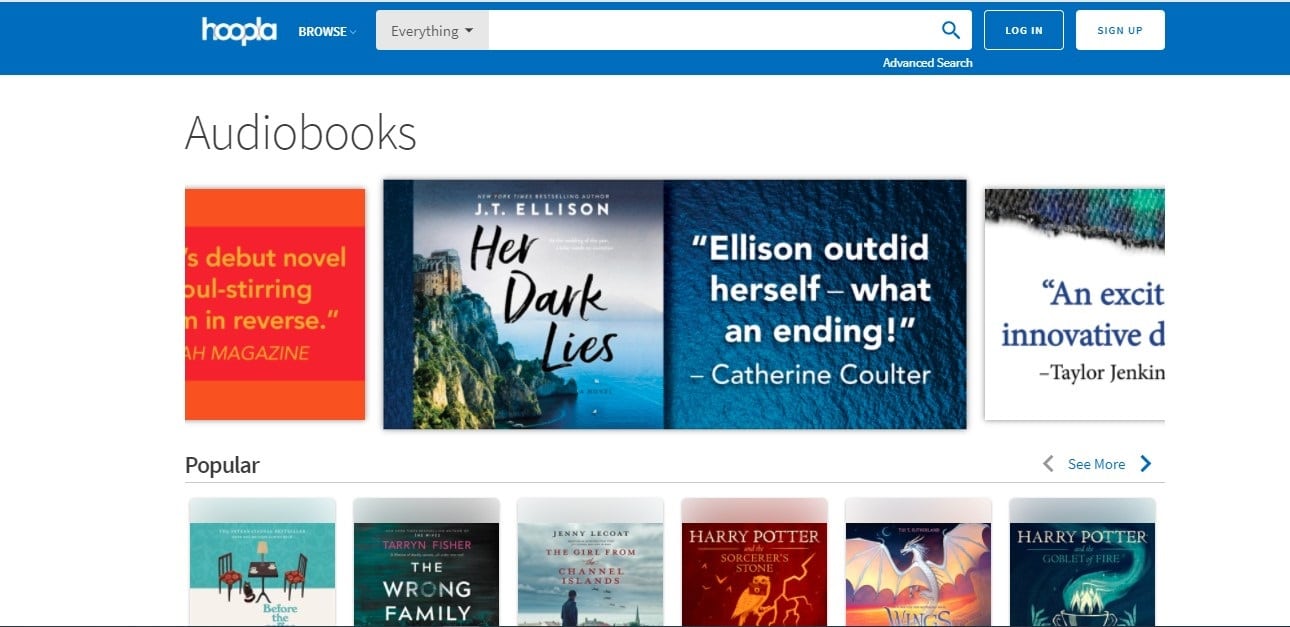 9) Tubi TV
Tubi TV is easily one of the best free streaming services because of the number of free titles it has, which almost rivals Vudu, for free. You will find so much content on Tubi TV that it will become hard for you to believe they are all for free. Tubi TV is also available on Android and iOS.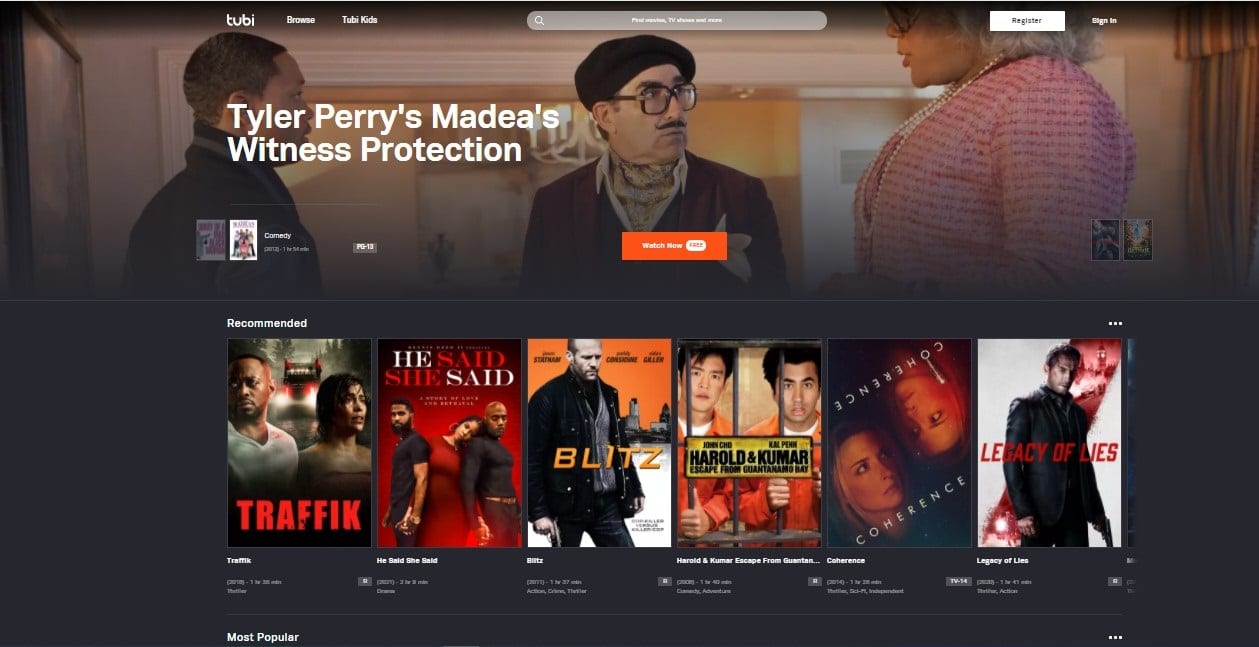 10) Plex
Plex is a media server, where you can upload movies or TV shows, downloaded illegally. That's what plex is famous for, however, Plex also features a big list of free movies and shows that are not illegal. If you are looking for free-content, you should definitely give Plex a try.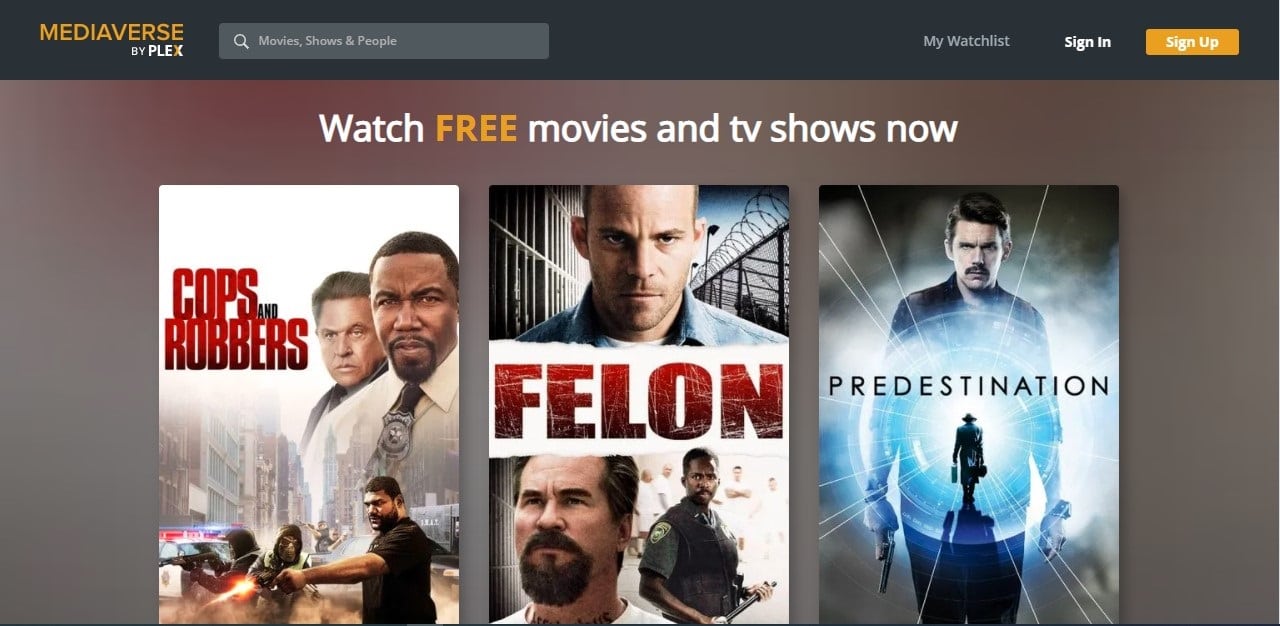 11) Pluto TV
Pluto TV is a free Netflix alternative as it comes with a big list of on-demand titles. Other than on-demand titles, it also comes with a bunch of live TV channels, completely free of cost. It has multiple movie channels and even popular news channels like CNN, NBC News Now, CBS News. You will also find MTV channels, Fail Army, and many more entertaining channels on Pluto TV for free.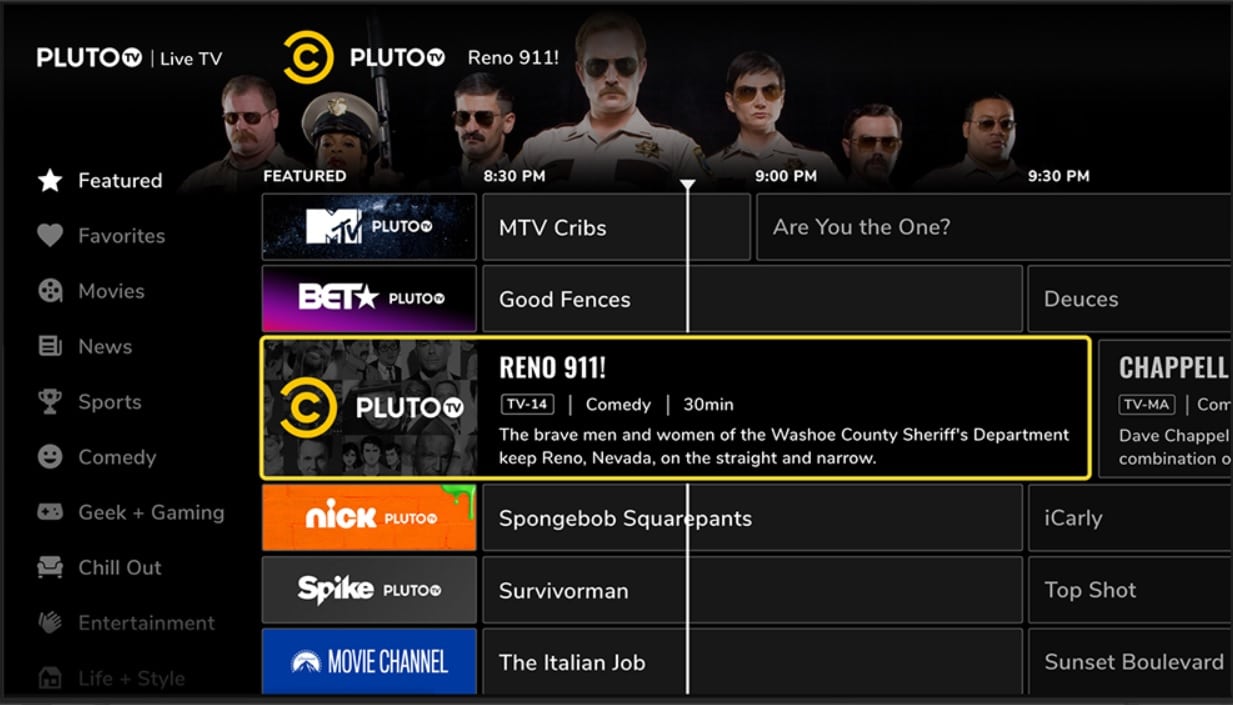 12) NewsON
NewsON, as the name suggests, is a free news streaming app. Many of you are likely not searching for only movie streaming apps, and for those searching for free news alternatives, NewsON will be a great choice. It supports both live TV and on-demand broadcasts from over 275 local news affiliates in 160 markets. Also, the broadcasts are available for 48 hours after they air. This will allows you to get the latest news free of cost.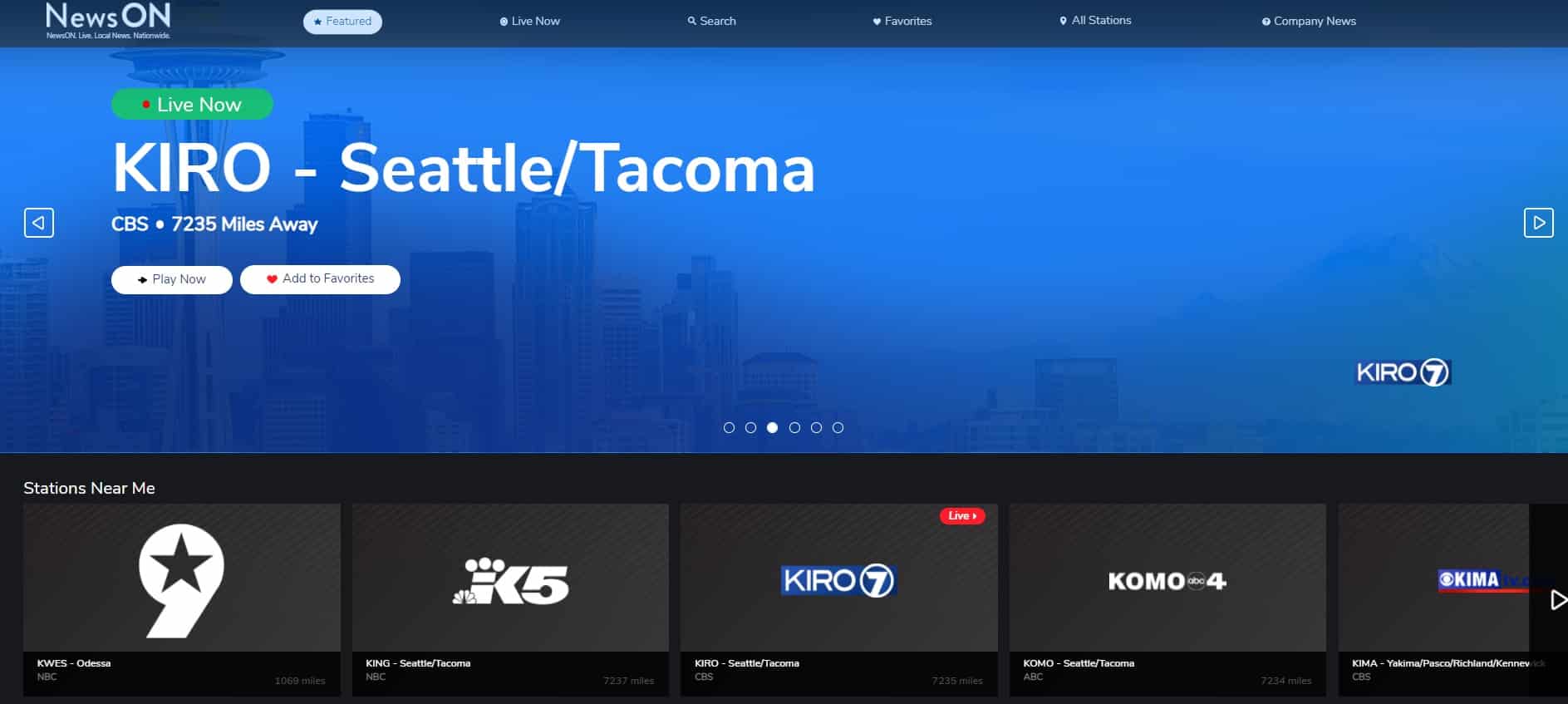 13) Funny Or Die
Funny or Die is a comedy streaming platform that was founded by Will Ferrell and Adam McKay. Over the years it has turned into a production house. It now features original content from many big names in the industry. If you want to have a laugh, go stream some of the Funny or Die content.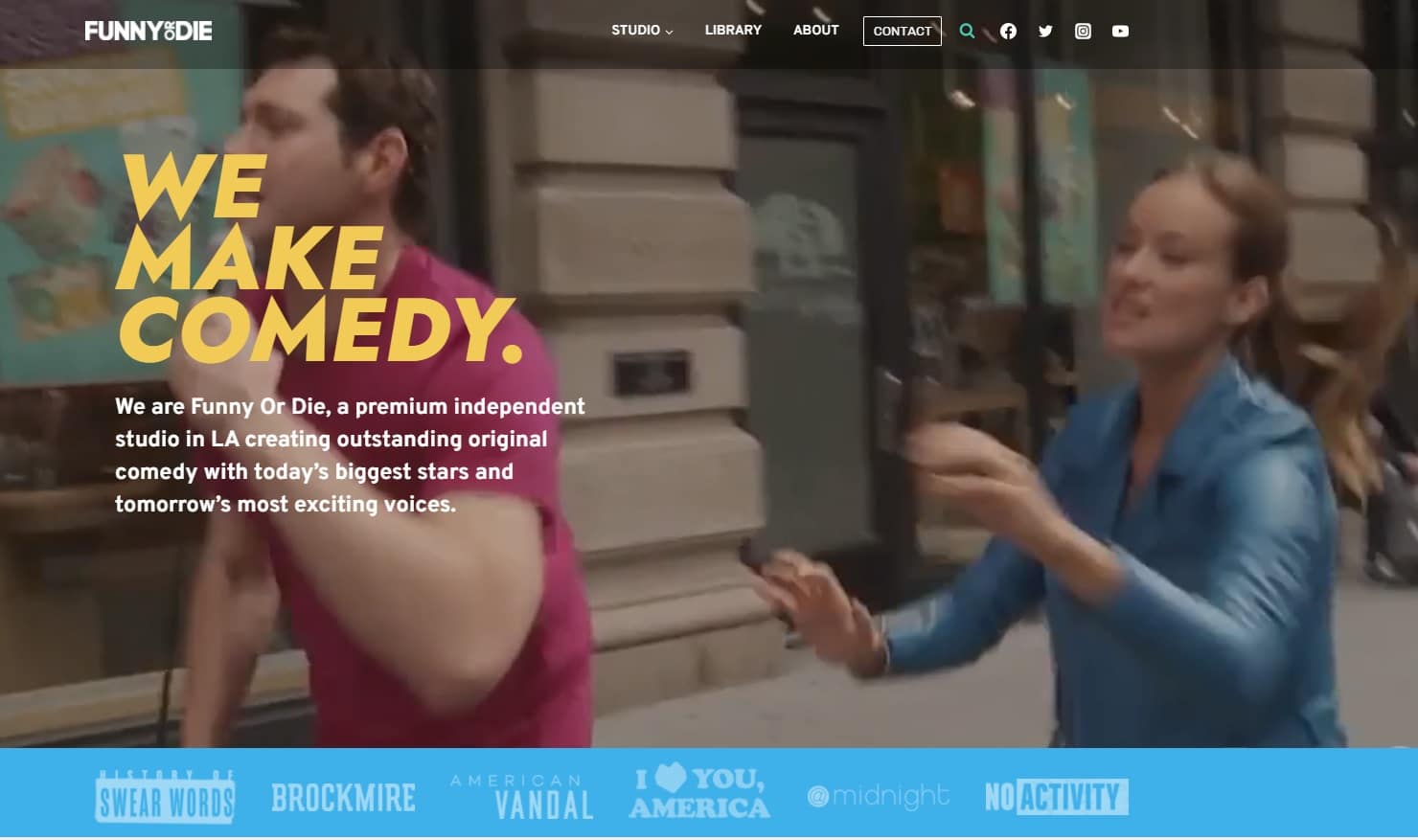 14) PBS Kids
PBS Kids is a great free streaming app for kids. It features a huge catalog of educational content. If you are looking for a free service for your kids, you should definitely give it a try. The app has a nice, colorful interface that is quite child-friendly.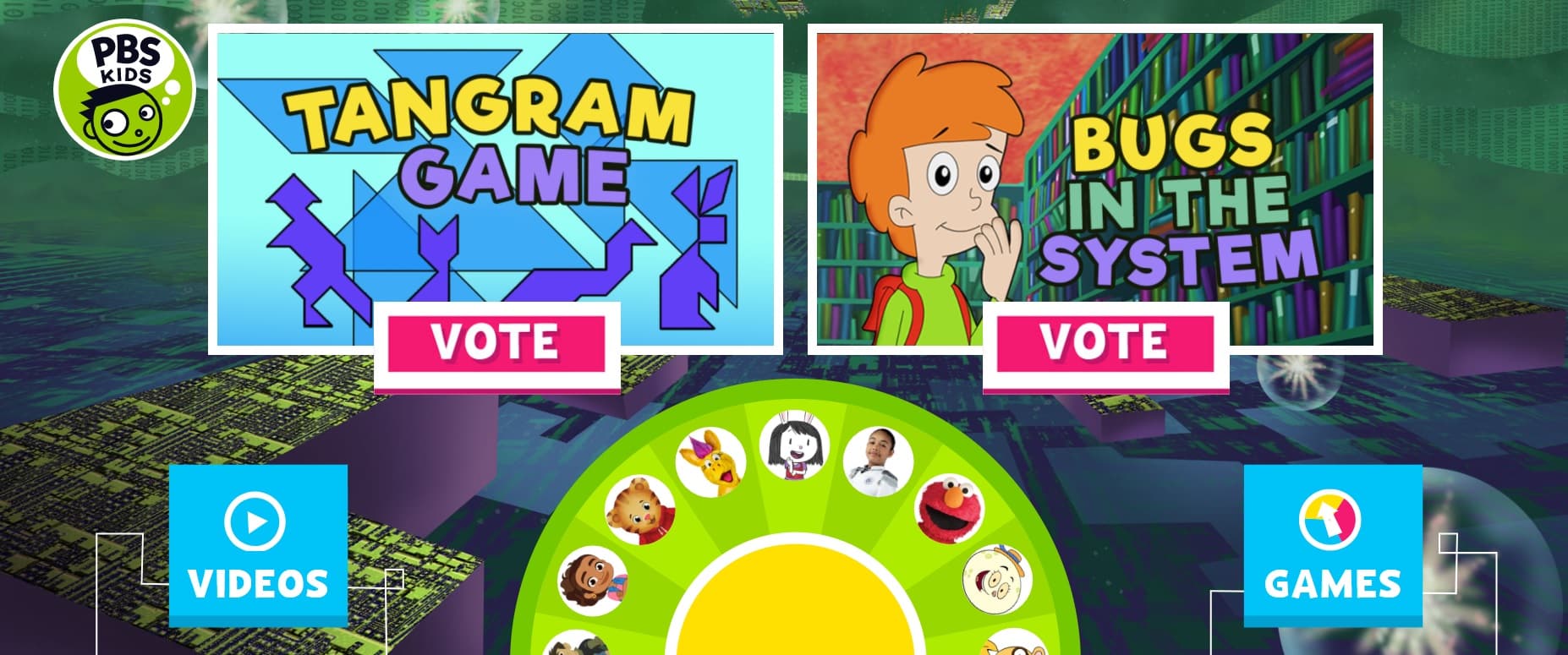 15) Pandora
Pandora is a free music streaming app where you can create personalized music stations. Every station can be streamed for free, and you also get to rate the music you hear. Pandora has a learning feature that will over time start changing the stations based on your past music preferences.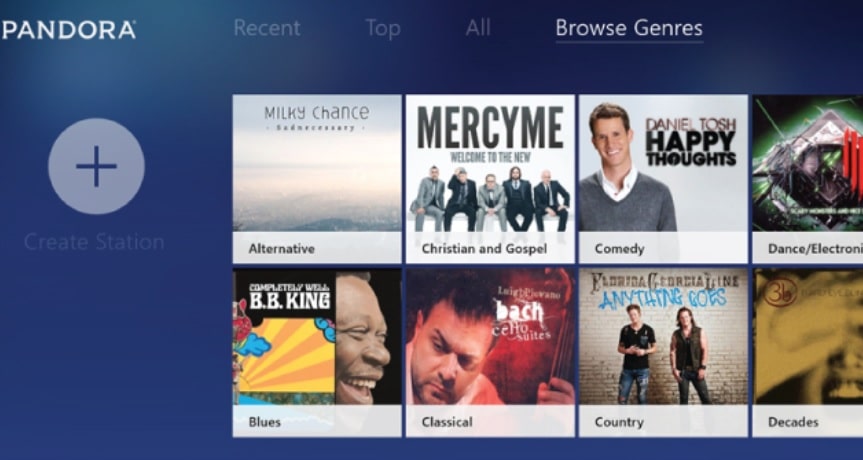 Wrapping Up
So, there you have it. Here are the 15 free streaming apps you were looking for. If you have any questions regarding this topic, ask them in the comment section below.