Have you ever used Nintendo's Game Boy Advance handheld consoles in the early 2000s? The Game Boy Advance consoles introduced a whole new generation of games and extended on the earlier established franchises, like Pokémon, Castlevania, Mario Kart, Zelda.
Those old-timers are etched in many of our memories and remembering them brings a sense of nostalgia. What if you could have a chance to relieve those games? Getting your hands on those old-timers can be tricky in the current time, not to forget the inconvenience of using one.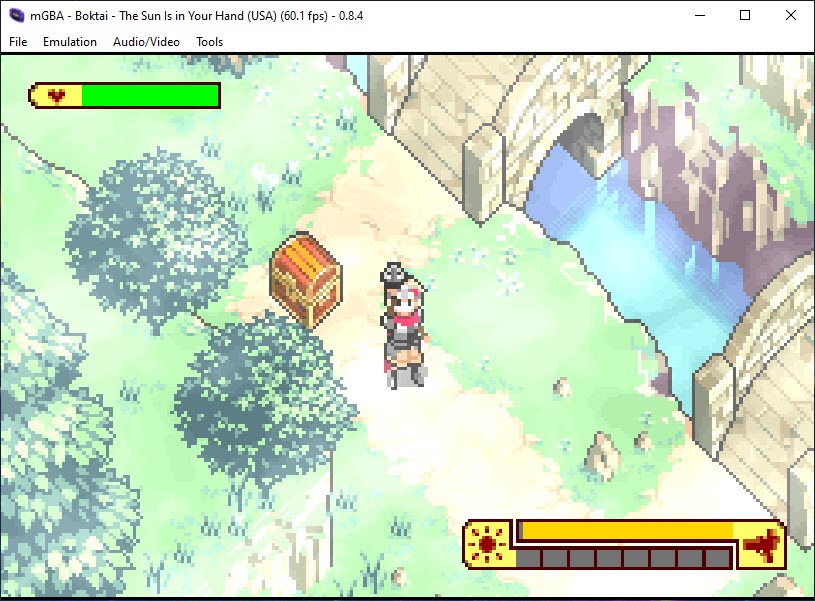 That's where emulators come into play. You can use these emulators to play these old GBA games on your mobile, and PC. Here I have listed the 15 best GBA emulators for PC, Android, and IOS.
We have shown a VIDEO walk through at the end of the post for easy solution.
Also, you can checkout the following articles:
Best GBA Emulators For Android
To relive those GBA games, playing them on a similar handheld device, like your Android and IOS smartphones, brings out the old nostalgia. There are many good GBA emulators for android, and here is a list of the best of them.
1) My Boy!
My Boy! is the most popular GBA emulator on Android. It has over 10 million downloads and 4.7 stars on Play Store. I have found My Boy as the most user-friendly GBA emulator on Android, which is likely why it is so popular and one of the best GBA emulators on Android.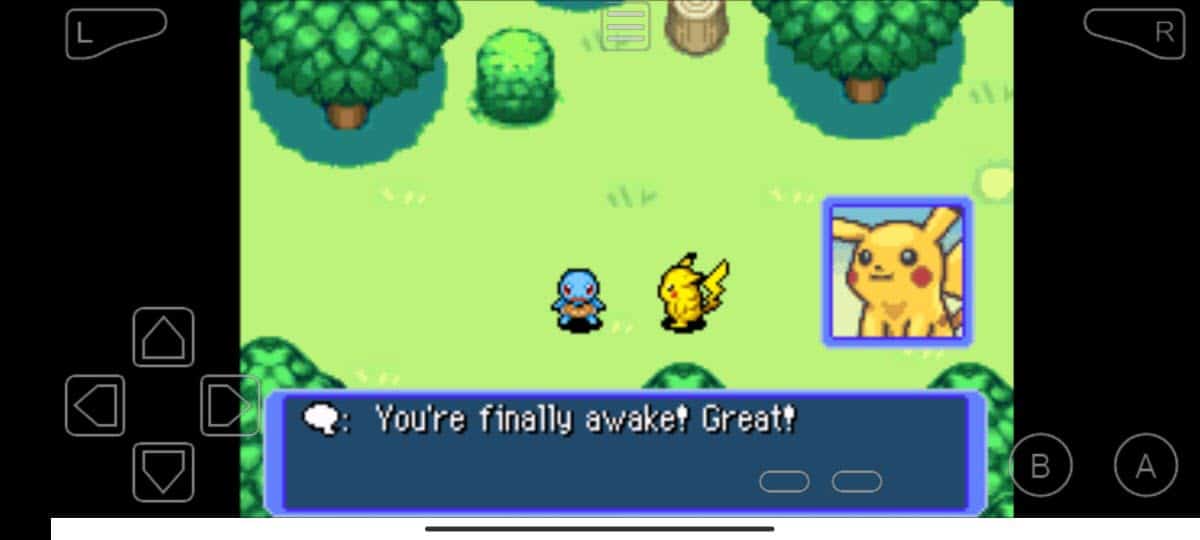 This emulator supports almost all GBA ROMS and emulates them with ease. The button layout changes, depending on the screen orientation, and are highly customizable. My Boy has many standout features, which makes it one of the best Gameboy Advance emulators, and here I have mentioned some of them:
Allows creation of customized layouts and save them separately.
Has Fast Forward feature, ranging from 0.2x to 16x.
This emulator has Google Drive integration, which allows the saves to sync with Google Drive.
It has an option to allow cheats.
The key mappings are customizable, which pairs well with the customized layouts.
Allows Link connection over cable, Bluetooth, or Wi-Fi between multiple devices.
Game states can be saved and loaded using the emulator in any instant.
It has an in-built option for screenshots.
There are 2 versions of My Boy, premium and free. Both are available on Google Play Store. The free version restricts some of the above-mentioned features like it only allows fast forward to 2x speed. Overall, you can start by using the free version and then move to the premium version if you like it.
Download My Boy! Free from Google Play Store.
2) John GBAC
John GBAC is the next best GBA emulator, in terms of ease of use and features, on Android. It lacks some of the customizability that My Boy has, but it is also completely free with the entirety of its features. John GBAC has a friendly user interface and starting control layout, which is also customizable.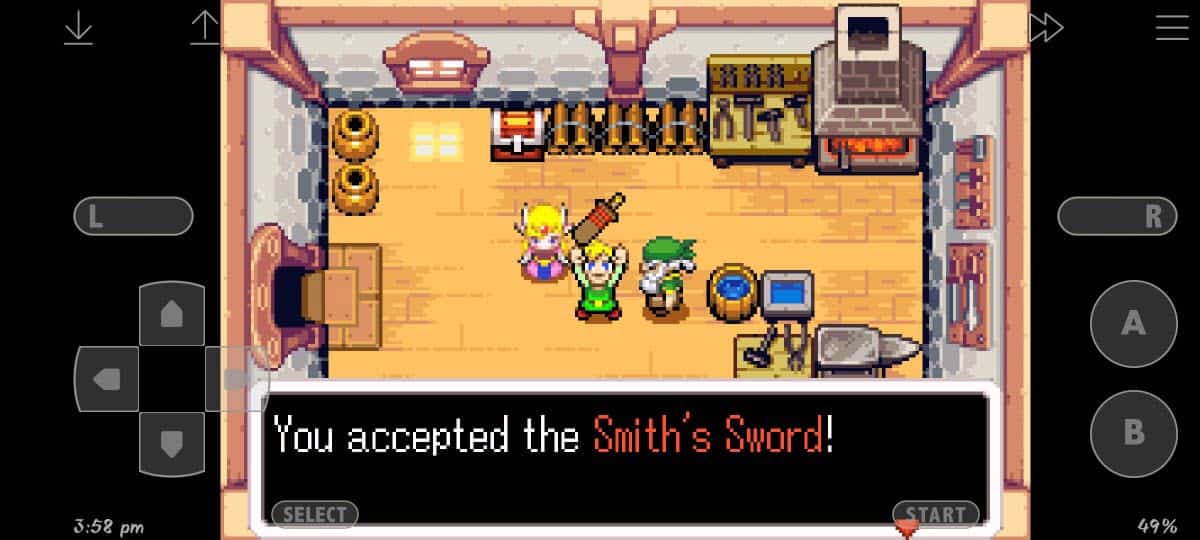 This emulator supports both GBA and GBC games. One thing I particularly liked about John GBAC is that it automatically detects the playable ROMs on my storage and directly shows them on the home screen. This saved me some time to navigate to all the games manually.
Here are some of the notable features of the John GBAC emulator:
It has a speed up feature, ranging from 0.25x to 16x, which also works on the free version.
This emulator supports gamepad and allows custom key mapping for it.
Any game instant can be saved and loaded. The save and load options have shortcuts in the control layout for further ease.
It has advanced control layout customization, separately for landscape and portrait modes.
There is a dedicated option for enabling or disabling cheats.
It also features two Quality modes, for high performance and another for low battery usage.
Supports a large number of GBA and GBC ROMs.
One big downside of the free version of John GBAC is ads. It supports all the features of the premium version, however, buying the premium version will get you rid of the pop-up ads.
You can download John GBAC from Google Play Store.
3) The Zafiro Simulator of G.B.A – Glass Edition
Zafiro simulator of GBA is an interesting Gameboy emulator. It has over 100k downloads and among the few emulators that allow users to download ROMs from inside the emulator. However, interestingly the name of the emulator changes to the Saphira G.B.A Box after it is installed.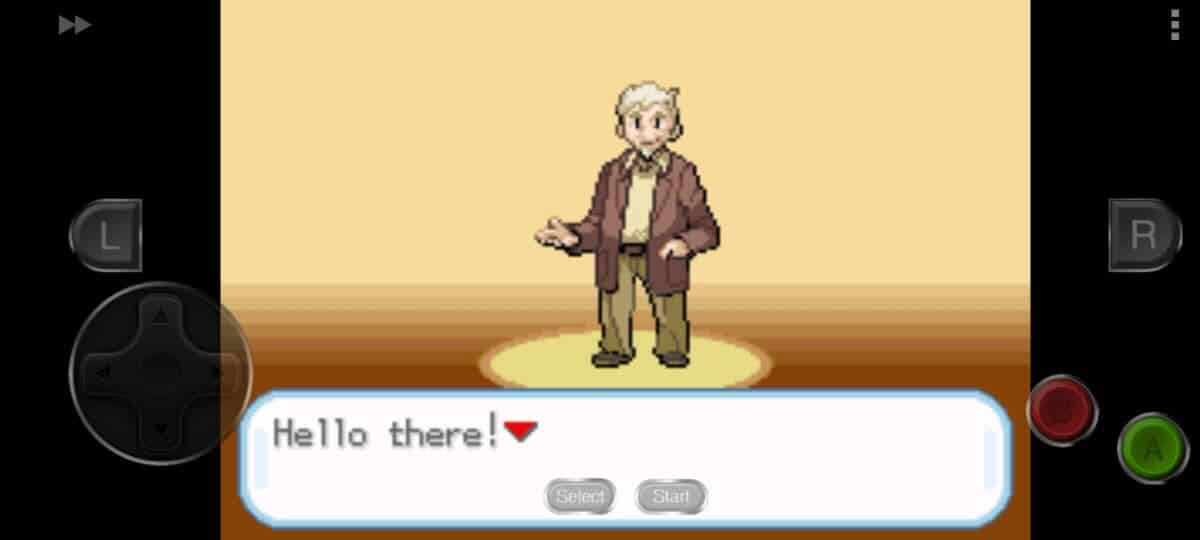 The UI on the home screen doesn't allow an option for loading separately downloaded ROMs stored in the phone memory. However, once you emulate any ROM, downloaded from inside the emulator, you can use the emulator settings to load other ROMs stored on your phone storage.
This is quite a lot of work, but the very fact that this emulator allows for direct download to a huge number of ROMs, it deserves to be in the list of best Gameboy Advance emulator on Android.
Another downside of Zafiro, other than an unfriendly UI, is ads. The free version of Zafiro has an annoyingly high number of ads when you are connected to the internet.
You can download the Zafiro Simulator of G.B.A from Google Play Store.
4) Nostalgia.GBA Lite
Another fine GBA emulator for android, Nostalgia.GBA Lite has over 100k downloads on Google Play Store. It has a stylish UI that has a refreshing change from the others. The UI is very user friendly, with the downloaded ROMs getting located automatically once I started the emulator. It differentiates most played, last played, last inserted ROMs in different categories for ease of navigation.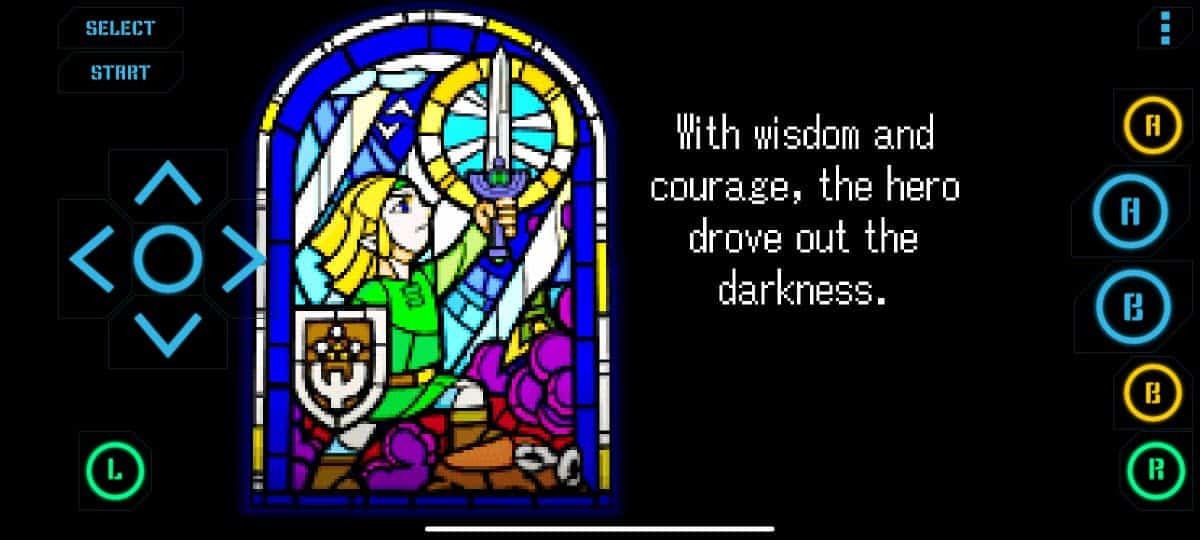 The orientation of the screen needs to be changed in the settings as it doesn't do so automatically. However, there is a sensor option in the Orientation settings that enables it. The control layout is customizable, and it supports gamepad and keyboard.
Nostalgia.GBA lite Gameboy Advance emulator also supports Fast forward options, and emulation quality can be changed between low, medium, and high. The game states can be saved and loaded instantly using the shortcut menu.
You can download Nostalgia.GBA Lite from here.
5) GBA Emulator
GBA emulator is another popular Game Boy Advance emulator on Google Play Store. It has over 100k downloads and a 4.3-star rating. When you first open the emulator, it provides a simple 3 step guide on how you can start the ROMs. This is extremely helpful for new users introduced to emulation.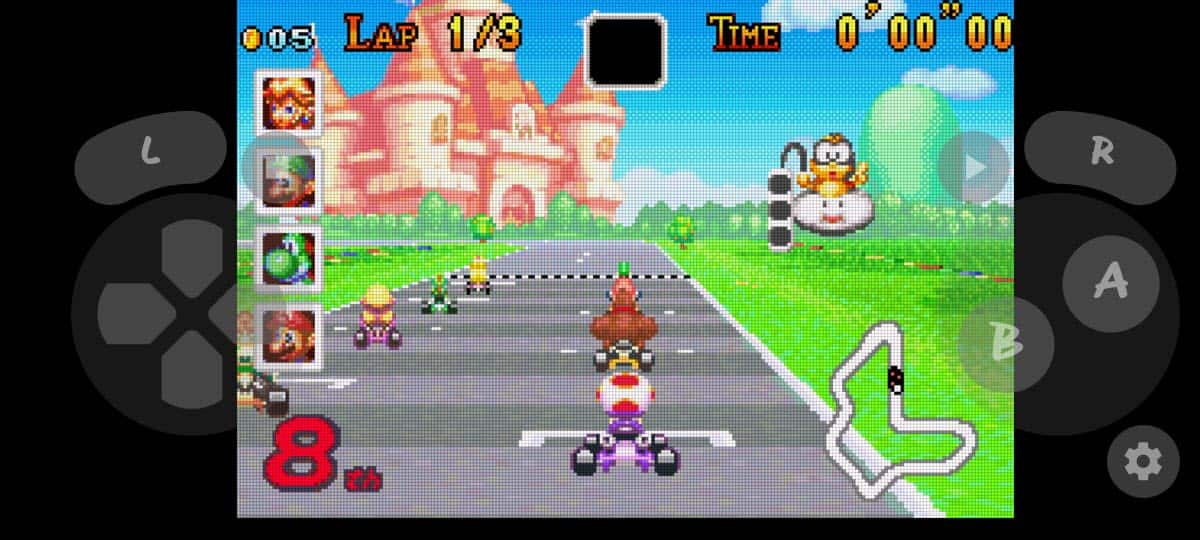 The emulator settings are pretty basic. It allows game instances to be saved in up to 5 slots and loaded instantly. You can also customize the controls; however, it is quite limited compared to the other emulators on this list. It also contains ads.
You can download GBA Emulator from here.
Best GBA Emulator For IOS
Here are the best GBA emulators for IOS.
1) GBA4iOS
GBA4iOS is one of the best GBA emulators on IOS. It supports most of the Game Boy Advance ROMs. GBA4iOS features instant save and load states, different orientations, skip frames, and allows users to fast forward the emulation.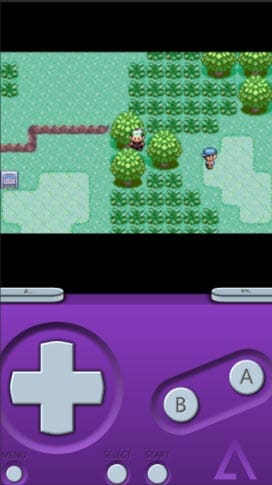 It is also one of the few mobile emulators and supports a working multiplayer option, using a link cable, Bluetooth, or Wi-Fi. It also supports GBC games, which is an additional bonus. There is a second screen option, allowing you to cast the game on another screen and use your device as a controller.
Download GBA4iOS from here.
2) Delta Emulator
Delta Emulator is another fine IOS GBA emulator. It supports Nintendo, Super Nintendo, Nintendo 64, GBC, and GBA emulation. It supports connected gamepads and has a simple enough UI for new users. The control layout has a look at the old Game Boy Advance consoles.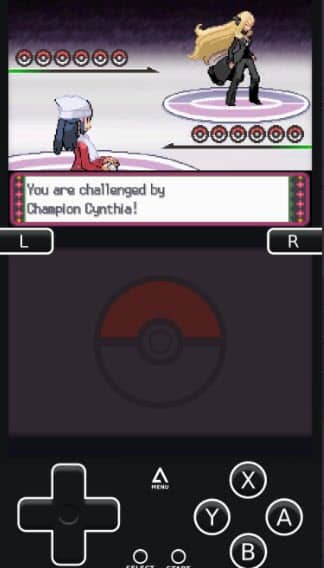 It features 'save and load' game states, and also allows users to enter cheats. There is a speed-up option for quick gameplay and has a Google Drive and Dropbox integration.
You can download Delta Emulator from here.
3) Happy Chick
Happy Chick is a popular GBA emulator on IOS that supports arcade, GBC, MD, SNES, NES, PSP, N64, NDS, PS1, DC, and GBA emulation. It is completely free to use and you can directly download the ROMs from inside the emulator.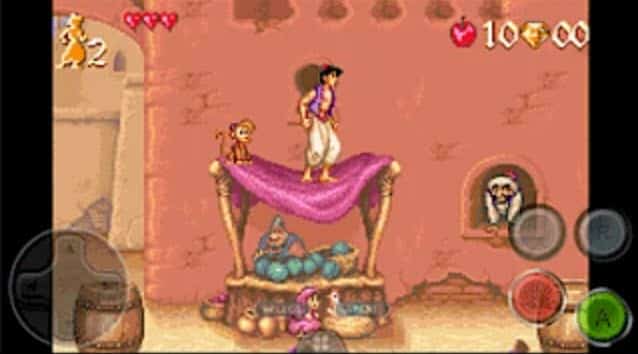 It provides full support for the GameSir handle, which allows users to directly connect their gamepads via Bluetooth. This emulator automatically saves the game states and also supports manual game state saving and loading. There is support for cheat codes, customized controller layout, skip frame settings.
You can download Happy Chick from here.
4) Retro Arch
Retro Arch is a frontend for emulators, game engines, and media players. It is supported on Android, IOS, Windows, and macOS. There are cores that are needed to be downloaded on Retro Arch for the game type you want to emulate.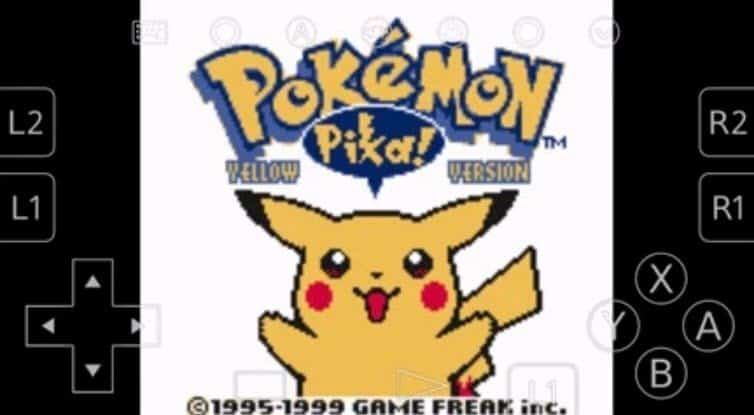 For example, for emulating GBA games, you will need to download the GBA core. It supports all the basic features that other emulators on this list support, other than that, it has cross-platform support.
You can download Retro Arch from here.
5) Provenance Emulator
Another fine emulator that runs GBA games on IOS devices is Provenance Emulator. It is a frontend for emulators for IOS and tvOS, similar to Retro Arch. It supports Bandai, NEC, Nintendo, Atari, Sega, SNK, and Sony console systems.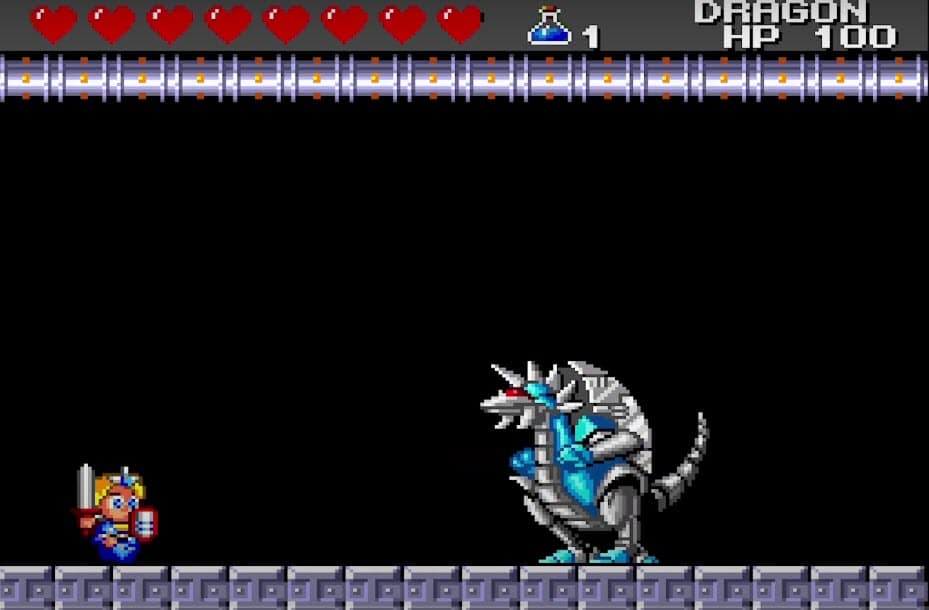 Provenance allows instantaneous Save and load state, import games from AirDrop, and also has an autosave feature. The emulator has many advanced settings for running on a mobile device.
You can download Provenance Emulator from here.
Best GBA Emulator For PC
Emulating games on PC may not sound like anything similar to play an old Gameboy Advance console, however, the possibilities your PC has cannot even be compared with that old thing. Here are the best Gameboy Advance emulator for Windows and macOS.
1) mGBA (Windows)
mGBA is arguably one of the best GBA emulator for PC. It features a user-friendly UI and is extremely stable in its emulation.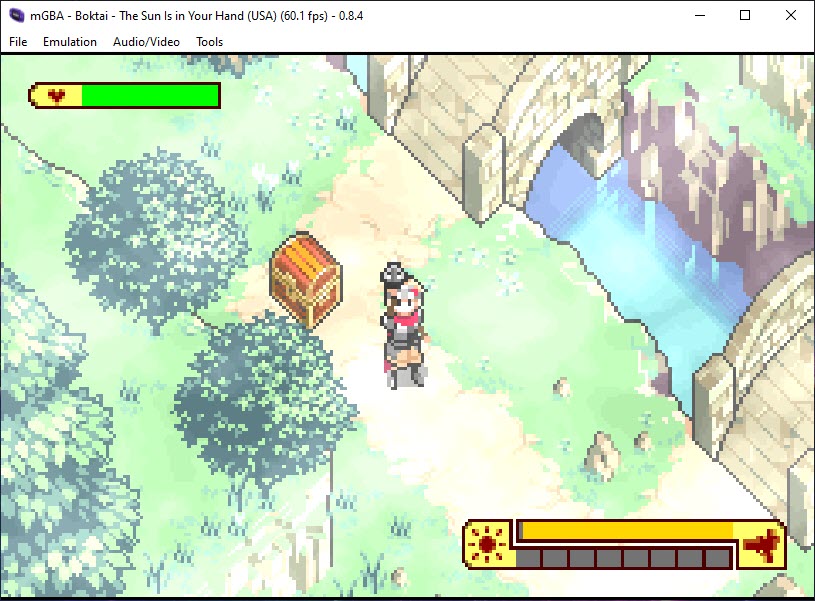 The emulator supports all GBA ROMs and is regularly updated to steadily fix any bugs. Some of its notable features are:
Quick key shortcuts for saving and loading game states. Although, I did find the Shift + F10 shortcut to not work. However, the other save shortcuts, specifically for different save slots, worked.
Allows ROM patches to be installed.
There is a feature for importing and exporting GameShark saves.
This emulator can add multiplayer windows for linking.
The emulator can be made portable directly from the settings.
Allows fast forward speed up to 10x.
Supports Battle Chip gate.
There is a record option in the emulator that allows screen record of the game and even create GIFs.
It also supports custom key mapping and controllers.
There are multiple advanced graphics and audio settings to tinker with.
Overall, mGBA is truly one of the best GBA emulators for PC. You can download it from here.
2) Visual Boy Advance-M (Windows)
The successor of the old Visual Boy Advance emulator, Visual Boy Advance-M is one of the popular Game Boy Advance emulators for PC. It supports GBA, GB, and GBC ROMs.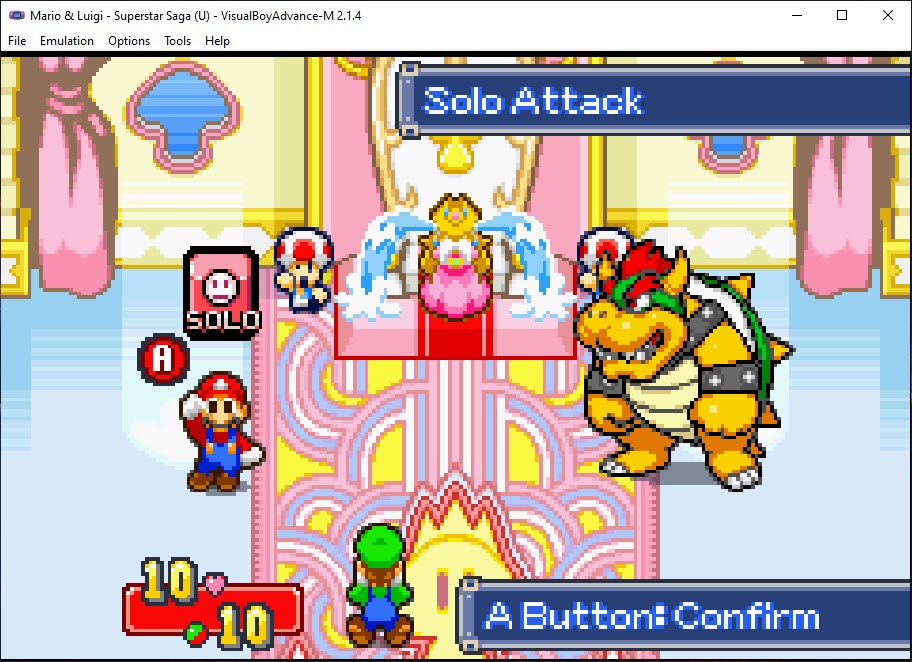 Visual Boy Advance-M features an easy to use UI. It also supports network linking for multiplayer, over cable or wireless, which easily qualifies it as one of the best GBA emulators for PC. Some other notable features of Visual Boy Advance-M are:
It supports easy shortcuts for saving and loading game saves.
This emulator allows the import and export of Gameshark code files.
There is a record feature that allows the recording of video, audio, and game.
Screen capture is also supported in this emulator.
There is a Turbo mode that speeds up the gameplay up to 600%.
This emulator also supports VSync.
It allows customizing shortcuts and key mappings.
A large number of settings available for
Visual Boy Advance-M is a great emulator for play GBA games, and you can download it from here.
3) BatGBA (Windows)
BatGBA is an extremely light emulator that lacks most of the advanced graphical settings. However, it fits perfectly for those with a low-end PC. Don't judge its lack of advanced graphical settings as it does its job perfectly, that is emulating GBA ROMs.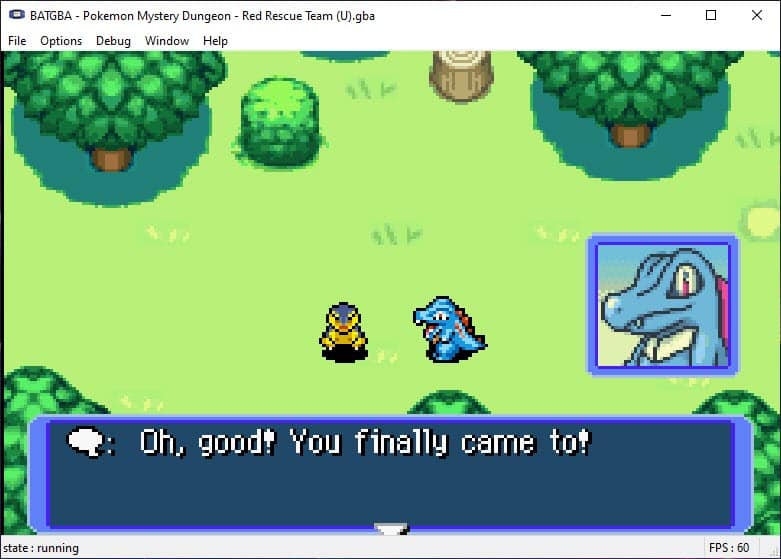 There are also some notable features of BatGBA that deserve proper mention:
There is a video capture and screen capture feature.
This emulator has mappable key inputs.
It also supports VSync.
There is a customizable Frameskip setting.
Overall, BatGBA is part of the best GBA emulator for PC list because of its quick emulation with such a lightweight setup.
You can download the BatGBA Game Boy Advance emulator from here.
4) Retro Arch (macOS and Windows)
Retro Arch also runs on Windows and macOS and you can emulate GBA games using it. You will need to download the GBA core before you can run the GBA games.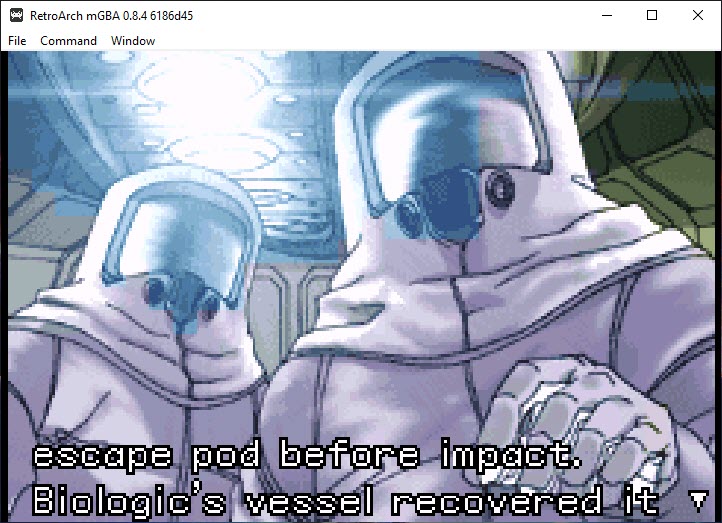 As an emulator, there are not many that can rival Retro Arch's versatility and features. The PC version of Retro Arch includes many advanced settings that the mobile versions lacked.
5) No$GBA Emulator (Windows)
The last entry to the emulator list is the No$GBA emulator (No cash GBA emulator). It is another free tool that can emulate both GBA and NDS games. The UI is simple and clean and keeps a list of the first 10 games you have loaded for easy loading in the future.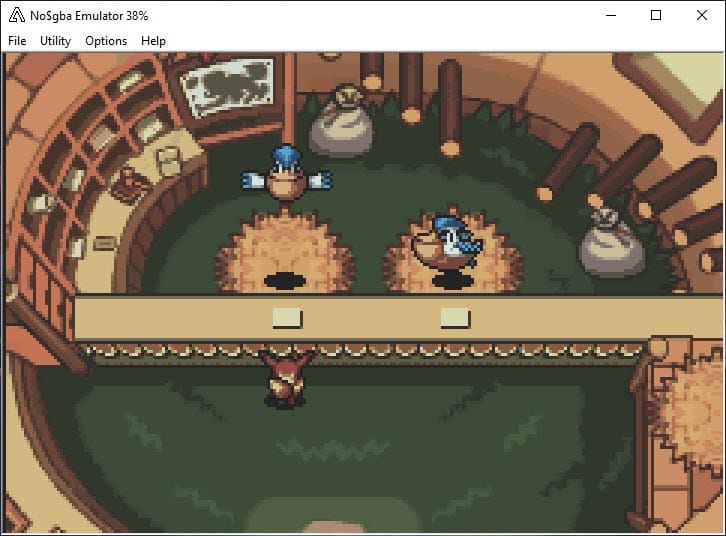 This emulator allows mapping of control keys, take snapshots, screenshots and use cheats. Overall, it is a simple emulator that is light and portable.
Download No$GBA emulator from here.
Wrapping Up
So, there you have it. These are the 15 best GBA emulators for PC, Android, and IOS. Have your pick and comment below sharing your experience.