The first PlayStation from Sony was a complete game changer in the console gaming market. It brought a completely new gaming experience on consoles, both graphically and gameplay wise.
Over the years we have seen multiple PlayStation releases, with even handheld consoles like the PSP and the most recent PlayStation 5, which is an absolute beast.
Here I have discussed about some of the best PlayStation emulators for running PS1, PS2 and PSP games on your PC and Android phones, so that you can relive some of those old moments.
Also read:
Best PlayStation Emulators
The old PS1 and PS2 had some memorable games like Resident Evil 2 or Dragon Ball Z Budokai Tenkaichi 3. These games have been a big part many of our life, and playing them again does bring a sense of nostalgia.
But, setting up those old machines for a few hours of pleasure, with all its old bugs and issues will definitely make it turn most of our heads. That's where emulators come into play. With emulators, you can run those old time games on your PC or even Android devices seamlessly.
However, before you can use an emulator, you will need to get a legal PS BIOS for the emulator to run with. The BIOS can be dumped from your old PS models. There are also pirated PS BIOS available online that can be downloaded with a simple Google search, but they are illegal to use.
Now, that done, here I have discussed all the best PlayStation emulators for PC and Android.
Best PS1 Emulators For PC
First, lets go over some of the best PSX emulators (PS1 emulators) for your PC.
1) ePSXe
ePSXe is likely the best PS1 emulator for PC. It is highly popular and has the trust of most users emulating PS1 games. This emulator supports a huge number of PS1 titles, including Final Fantasy 7,8, and 9, Gran Turismo 1 and 2, Metal Gear Solid.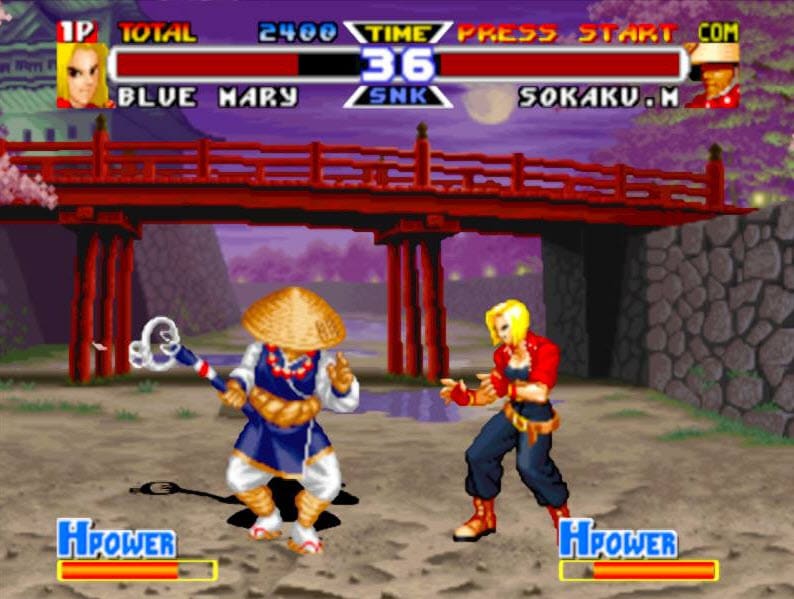 It has many advanced features and here are some of the notable ones:
This emulator supports direct CD ROMs.
It has double controller support.
There is a feature for saving separate game profiles.
The UI has a separate section for listing games, which allows easy loading.
Multiple advanced graphics settings are available for customization.
Supports fullscreen mode with different desktop resolutions.
This emulator also supports cheat codes.
With the above features, you can easily understand why ePSXe is still considered the best PS1 emulator for PC. It is supported in Mac, Windows, Linux and Android. You can download ePSXe from here.
2) RetroArch
RetroArch is a frontend for emulators, which makes it possible to run games from multiple consoles by using the BIOS and core emulator of that console. It is a multiplatform software that runs on PC, Mac, IOS and Android. RetroArch is the most trustable when it comes to emulating. It easily emulates most high performing PS1 games in 60 FPS. The GUI of RetroArch is simple and clean, making it easy to use.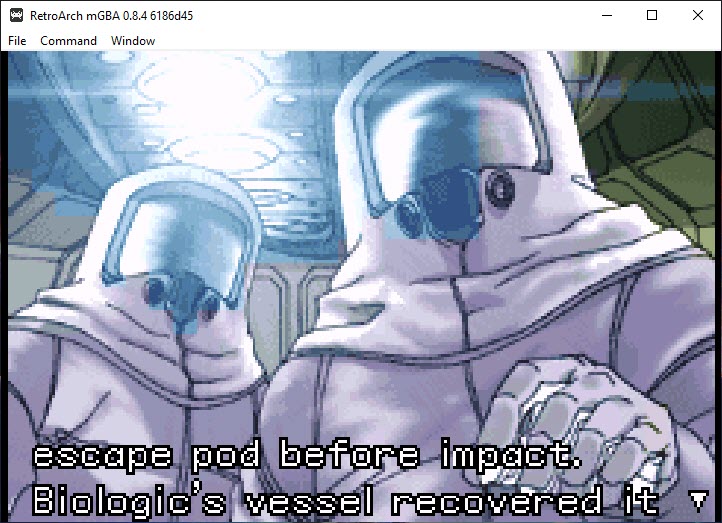 It also supports external controllers and multiplayer over cross platform.
Download RetroArch from here.
3) PCSX Reloaded
One of the best PS1 emulators for PC is PCSX Reloaded. It is also one of the oldest in the market and has remained popular because of its emulation capabilities.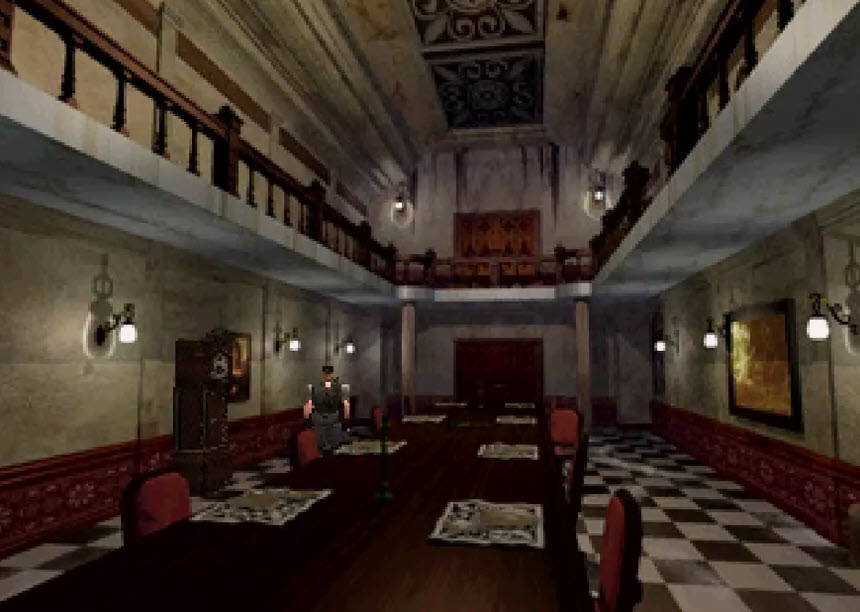 PCSX Reloaded can run PSX games seamlessly in 60 FPS. Some of its notable features are:
There are 9 quick save slots available on this emulator.
This emulator supports multiplayer over internet and using link cables.
There are extensive graphics related settings available for tinkering. Including fullscreen support with different desktop resolution.
PCSX Reloaded also supports 8 languages, including English, Russian, Italian and French.
There is also support for external controllers.
4) BizHawk
BizHawk is a popular PS1 emulator for Windows 10. This emulator is sadly not supported in macOS and only supports Windows. Bizhawk is also a lightweight portable multiple system emulator that can run most PS1 ISOs with ease.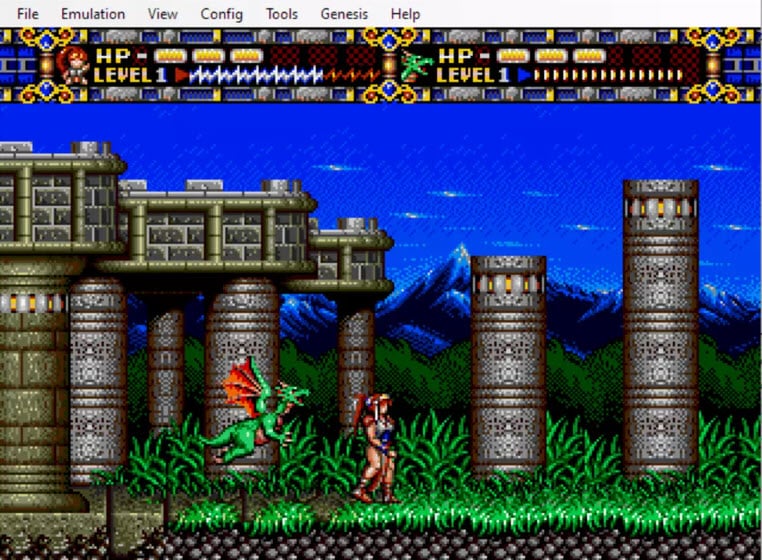 It also has many notable features, some of which I have mentioned here:
This emulator supports 9 quicksave slots and allows saving/loading with hotkeys.
There is complete input configuration support with customizable hotkeys.
There are options available for showing FPS count, FrameCounter, Lag Counter, Input, and even re-record count, which I found quite useful.
BizHawk also supports controllers and key mapping for them.
There are some extensive emulation speed-up and frame skip settings.
This emulator is specially designed for Tool-Assisted Speedruns.
BizHawk is a fine PSx emulator and you will easily be able to use it on your Windows 10. Download BizHawk from here.
5) PSX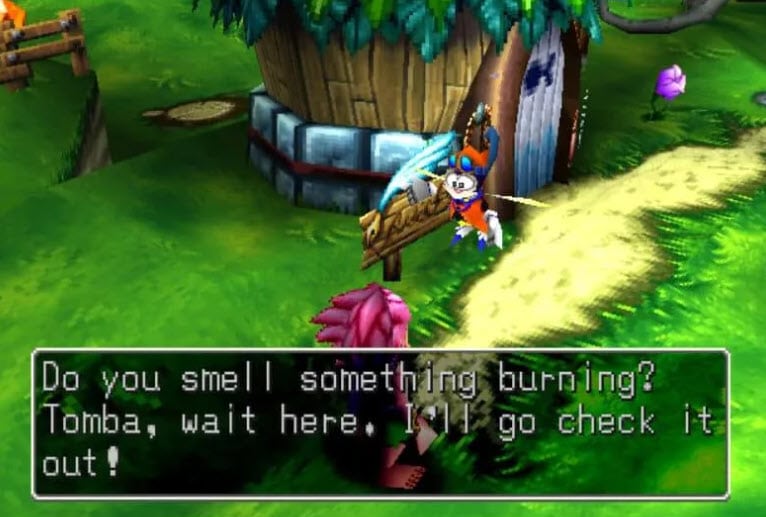 PSX is one of the older PSX emulators and is no longer in development. However, it is still one of the best PlayStation 1 emulators for PC. It has a simple layout, easily navigable and clean. The games run seamlessly without any issues. Some of its noticeable features are:
5 quick save/load slots that can be used with hot keys.
Controller support and complete key mapping for it.
Direct CDROM support.
Advanced graphics setting for customization.
Complete key input customization.
PSX may be old, but it still runs better than many modern emulators. You can download it from here.
6) PSX Even
Another old PSX emulator is PSX Even that can still run PlayStation 1 games on your PC in 60 FPS. It also has a simple UI with easily navigable options. There is a MemCard manager, which I found useful for such an old emulator.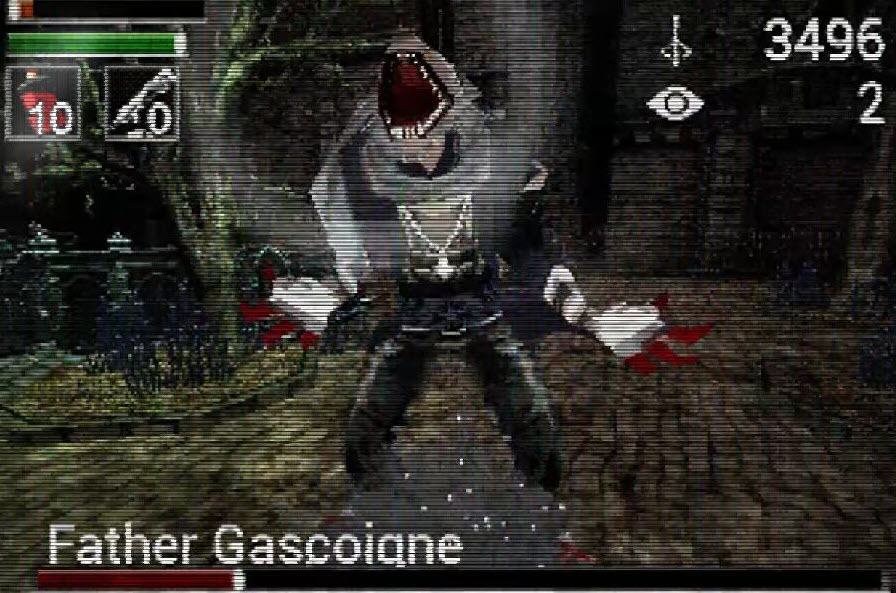 PSX EVEN emulator also allows users to change its logo. Here are some of the other notable features:
2 controller support with customized key mapping.
9 save/load slots for more saving more game instances.
Supports CDROM directly.
Multiple graphics and sound options are available for customization.
Overall, even if the emulator is old, it runs perfectly and those who want a light weight simple emulator will definitely like PSX Even.
Best PS1 Emulators For Android
Here are the best PS1 emulators for Android. All of them listed here are available on Google Play Store, but not all of them are free to use.
1) ePSXe
Similar to PC, ePSXe is the best PS1 emulator for Android. The UI of ePSXe for android is very user friendly, and it automatically scans the bios on your phone memory.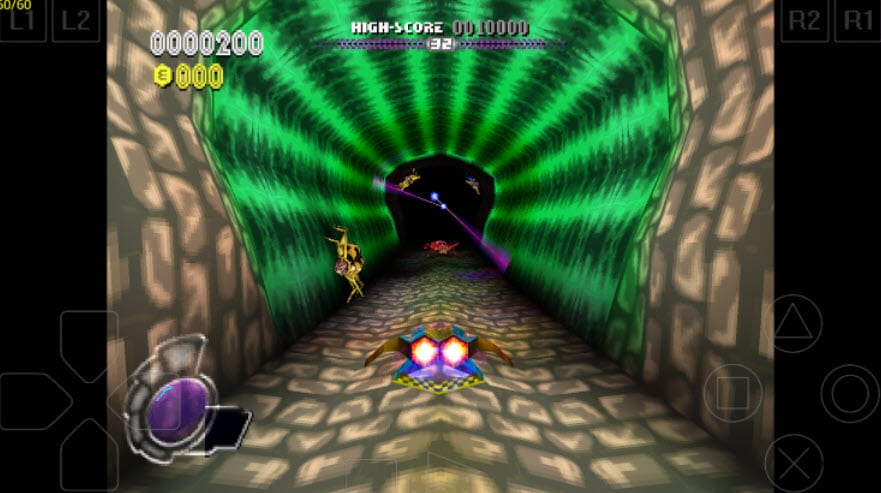 ePSXe can run most of the PS1 games on your Android device seamlessly, requiring your phone have the necessary hardware configuration.
Some of its notable features are:
There is VR support in this emulator.
Complete customizability of on-screen control layouts.
This emulator supports gamepads, and it can autodetect them once connected.
Allows to enable Autosave on Exit, which can come quite handy.
It has integration with Google Drive and Dropbox, this allows backup directly to either of this cloud storage.
There are 5 save/load slots available, which means 5 different game instances can be saved.
ePSXe for Android is not free, unlike its PC counterpart. However, there aren't any free PS1 emulators on Android that includes as many features. You can buy ePSXe from Google Play Store.
2) FPse
FPse is another top Playstation 1 emulator for Android. It searches for all the supported games, as well as the BIOS, on startup.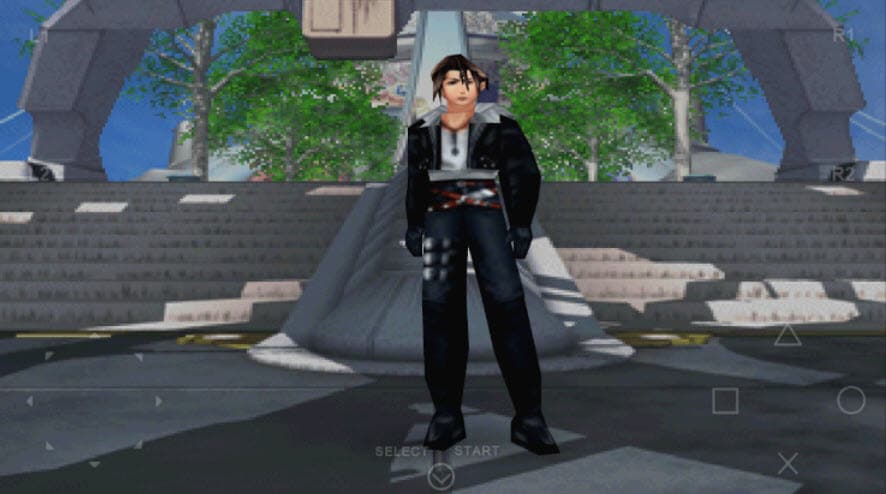 It can run almost all PS1 games on Android, and with the device requirements met, the gameplay is smooth and without framedrops.
Some of its notable features are:
This emulator has 14 quick save and load slots, which is the most I have seen in any emulator.
This emulator supports gamepads, and its also supports keymapping for them.
There is complete customization of on-screen control layouts available on this emulator.
It also includes many nifty features like Brightness boost and frame skip.
There is also Google Drive and Dropbox integration, which allows direct backup to either of this cloud storage.
FPse emulator for android also is not freely available, and you can purchase it from Google Play Store.
3) Classic Boy Gold
Classic Boy is another great PS1 android emulator that is completely free to use. It does lack some of the flair, compared with ePSXe and FPse, but this available for free and comes with BIOS preinstalled.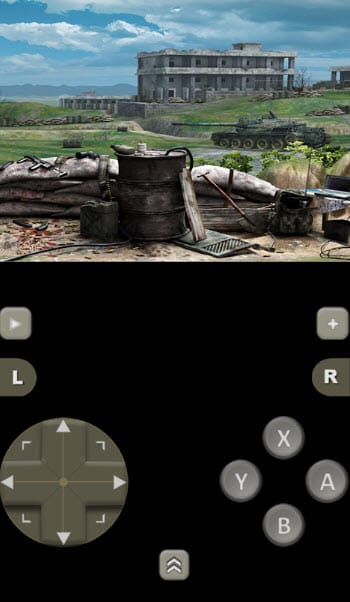 Some of its other notable features are:
There is a feature for screen orientation lock, which is a new UI option that not many emulators have.
It lets the game be emulated faster up to 12x, after which there is a Max speed up option, which I guess is 16x.
There is even a feature to enable or disable reverberation.
The control overlay can be hidden to enjoy the entirety of the display.
There are some nifty on-screen control layout customization options, like changing the size and transparency of the buttons.
Overall, Classic Boy Gold is a great selection for a free PS1 emulator on Android. There is also a premium version available for it, that adds some new features. You can download Classic Boy Gold from here.
4) Duck Station
Don't let the name misguide you, Duck Station is one of the best PSX emulators for Android. Setting it up is pretty easy. It has an easy and clean UI, which lets newer users easily navigate the different options.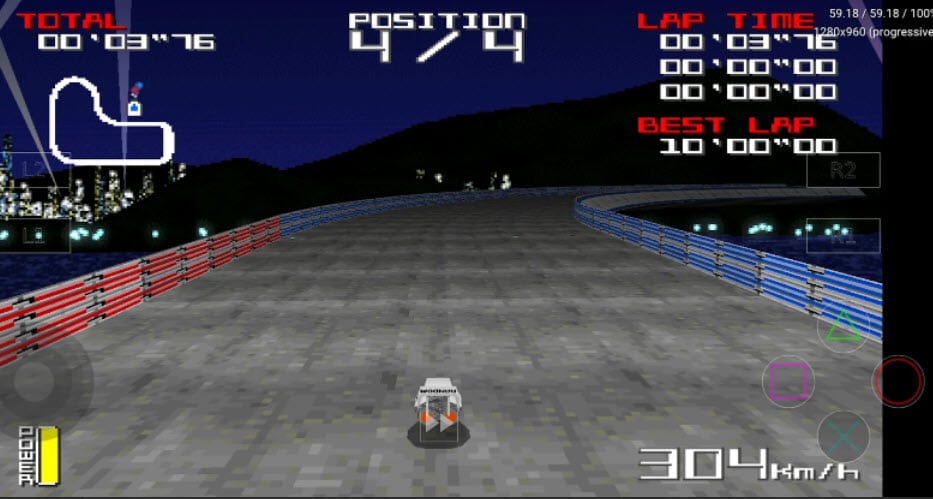 Loading the BIOS and then the game takes only around 1 minute to setup. There are many notable features of this emulator and here are some of them:
There is an auto compatibility setting, which disables enhancements automatically when they are not supported by the loaded game. This prevents unnatural game crashes.
This emulator supports VSync.
The aspect ratio of the game screen is changeable from the settings.
This emulator allows the emulation speed to be increased, while including a separate option for fast forwarding.
There is external controller support with complete key mapping.
It also has many advanced graphical and audio settings, which can be customized to achieve the best result.
Dusk Station can emulate games in 90 FPS, which can be activated from the Settings.
Duck Station is easily one of the best PlayStation emulators on Android and it is completely free to use. You can download Duck Station from here.
Best PlayStation Emulators Other Than PSX For PC And Android
Moving from the PSX emulators, here are some of the working emulators for PS2, PSP and PS3 consoles for your PC and android.
1) PCSX2 – Best PS2 Emulator For Windows
PCSX2 is the PS2 emulator for PC available currently out there. It supports most of the PlayStation 2 games, and it effortlessly emulates them in maximum FPS achievable on your desktop.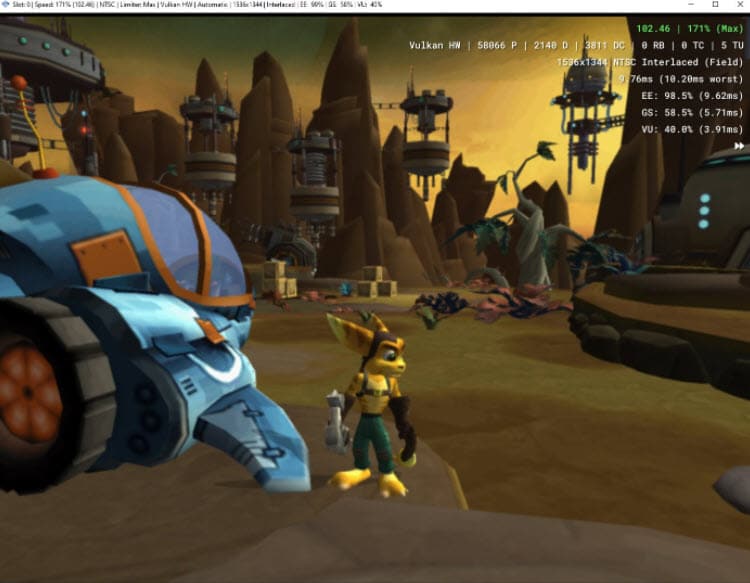 There are not many PlayStation 2 emulators for PC that can match up with this emulator. Some of its notable features are:
Advanced Graphics settings are available to achieve the best results out of the PC running the emulator.
Supports external controllers and key mapping for them.
It includes an option for screen recording and taking screenshots.
Supports over 20 languages.
Comes with a program log that allows easy checkup of errors during emulation.
Overall, this is the best emulator for running PlayStation 2 games on your PC. If you are looking for an emulator to run Dragon Ball Z games, you should definitely pick this one. Download PCSX2 from here.
2) PPSSPP – Best PSP Emulator For Windows, Mac, Android And iOS
PPSSPP is the best PlayStation Portable emulator that runs on multiple platforms like Windows, Mac, Android and iOS. It produces the best emulation for PSP ISOs that any other PSP emulators out there.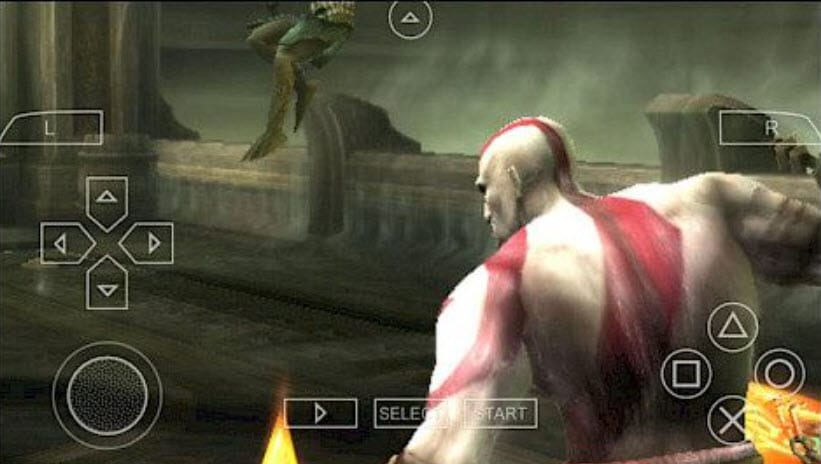 It is also extremely popular and trusted in the community.
Some of its notable features are:
PPSSPP has Vulkan support.
It allows customized frame skipping.
This emulator has Vsync support.
It has external controller support.
Control mapping for gamepads and customized on-screen touch control layout for touch screen devices.
There are over 20 languages supported in this emulator.
Remote disc streaming is also supported in this emulator.
Allows screen and audio recording.
PPSSPP is free to use, however there is a premium version, PPSSPP Gold, which comes with some more advanced features. You can download PPSSPP from their official website. Android users can also download it from Google Play Store.
3) RPCS3 – Best PS3 Emulator For Windows And Linux
RPCS3 is likely the only working and stable PS3 emulator available out there. It can run most PS3 games on Windows and Linux. It has been under development for a long time and finally almost all games running on it is stable.
You can download RPCS3 emulator from here.
Wrapping Up
So, there you have it. Here are the 13 best PlayStation emulators available for PC and Android. Don't forget to leave your comment below, sharing the emulator you picked from this list.