If you are an aspiring author, blogger, or freelance writer, you must not make grammatical mistakes before publishing your work or sending an important document. That's why open source grammar checker tools are popular nowadays. You no longer need to depend on the spelling checker of your office application. Here are 5 free grammar and spell checker that you should be using instead.
5 Best Open Source Grammar Checker
Here is the list of 5 open source spelling checker that you can use to proofread your writing one last time before sending/publishing it.
1) Grammarly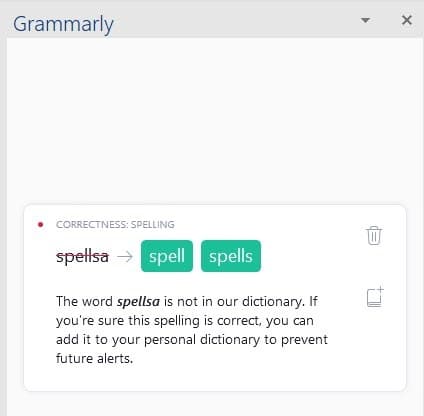 Grammarly is likely the most popular free grammar and spell checker available online. It is a writing assistant that corrects your grammatical mistakes while providing you feedback. You can install it in Google Chrome and MS Office.
This is a nice language tool to proofread your important emails or an early draft of book chapters. The extension checks your writing over the internet using its database, so you cannot use it offline. Grammarly has a free and premium version available. For writers with a tight budget, the free version should be sufficient.
Download Grammarly.
2) LanguageTool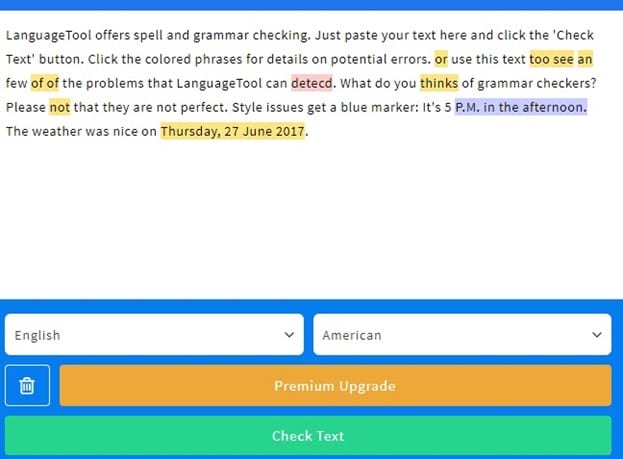 LanguageTool is a web-based open source spelling checker that can check your writing in more than 20 languages. This tool is particularly made for students, authors, freelancers, and agencies. You can install the LanguageTool on Microsoft Office to check your documents. A free Chrome extension of this tool is also available.
It can be downloaded for free, however, a premium subscription is also available for better proofreading.
Visit LanguageTool.
3) After The Deadline
'After the Deadline' is another web-based open source spelling checker. It is an intelligent grammar and spell-checking tool. If you want a free proofreading tool, then you should definitely check After The Deadline. This app is perfect for students and freelance writers as it is entirely free to use.
This tool will identify all your spelling and grammatical errors. They also have extensions for Chrome. Overall, it is a nice tool proficient at finding errors.
Visit After The Deadline.
4) Ginger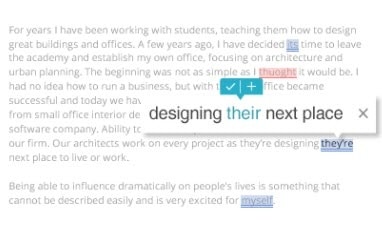 Ginger is a popular free grammar and spell checker that is quite popular among authors and bloggers. It has an easy to use interface and a powerful spelling checker. Ginger also reveals the character, word, and sentence count, which is a useful feature to have.
This tool can translate your extracts into 60 other languages, including German and Spanish. The Ginger premium provides more context to your writing and has advanced grammar checking features like checking grammar rules of subject-verb agreement.
Download Ginger.
5) ProWritingAid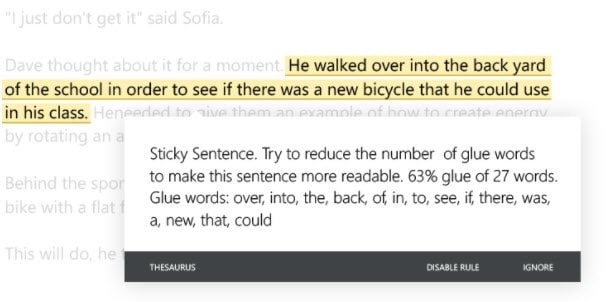 ProWritingAid is a great tool for professional writers as it not only checks your grammatical mistakes but also reports on your repetition, clichés, redundancies, and other writing errors. This tool also provides you feedback on how to improve your writing in terms of ease of reading and flow.
ProWritingAid has extensions for Chrome, Firefox, Google Docs, and some more known platforms. One big issue with ProWritingAid is that it isn't free. There is a 14 days free trial available. but to use it for a longer time you need to purchase the subscription.
Visit ProWritingAid.
Wrapping Up
So, there you have it. These are the 5 open source grammar checkers that you can use to proofread your writing. If you have any questions regarding this article, ask them in the comment section below.